Another year another thousand book sequels to look forward to!
We've all got book sequels that we're dying to read and in this post I'll be listing some that I'm anticipating as well as what other readers are. So, let the list begin!
1.

 

Muse of Nightmares (Strange the Dreamer, #2)  by Laini Taylor
The dream chooses the dreamer, not the other way around
Muse of Nightmares is the second installation of the Strange the Dreamer duology. A story about monsters and everything beautiful. Everyone is super excited for the release of this book! I've joined the hype by starting the first book in audiobook form in anticipation for it's release.
Laini Taylor has a beautiful way of writing where her books are filled with heightened imagination and stories as strange to the mind as any.
Muse of Nightmares ARC is up for request on Edelweiss
Goodreads Synopsis, here!
Publication Date: October 2nd 2018
2.

Queen of Air and Darkness (The Dark Artifices, #3) by Cassandra Clare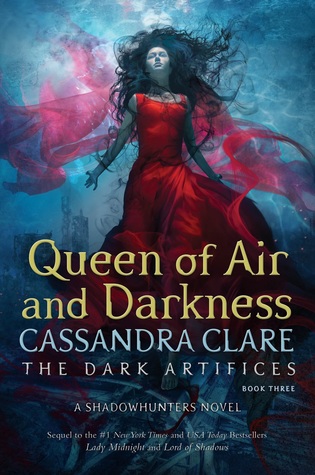 What if damnation is the price of true love?
Queen of Air and Darkness is the 3rd and last book in The Dark Artifices trilogy. Cassandra Clare is known for her many installations in the Shadowhunters universe. Now I and many others have followed up with the writing of Cassandra Clare, and if you have too then I suspect that you're as impatient to read this book as I am!
Goodreads Synopsis, here!
Publication Date: December 4th 2018
3. Restore Me (Shatter Me, #4) by Tahereh Mafi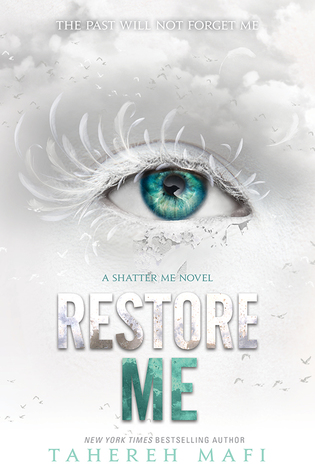 When tragedy hits, who will she become?
Restore Me is the 4th installation in the Shatter Me series. Many of us remember when this was a simple "trilogy". Until recently Tahereh Mafi decided it was time to give the readers more of what happened at Sector 45. The book has already been released and I and many couldn't be happier!
Goodreads Synopsis, here!
Publication Date: March 6th 2018
4. A Reaper at the Gates (An Ember in the Ashes, #3) by Sabaa Tahir
Beyond the Empire and within it, the threat of war looms ever larger.
Sabba Tahir released her 3rd installation, A Reaper at the Gates in the An Ember in the Ashes series in June, and readers couldn't be more eager to buy a copy! I'm guilty I admit of not starting this series yet, and would definitely appreciate words of encouragement.
How do you feel about the latest installment?
Goodreads Synopsis, here! 
Publication Date: June 12th 2018
5. Legendary (Caraval, #2) by Stephanie Garber
A heart to protect. A debt to repay. A game to win.
Legendary by Stephanie Garber is the second book in the Caraval trilogy. And so the performance continues! Magic and competitions that you'd best not immerse yourself into it too much. What can we expect from Legendary?
Goodreads Synopsis, here!
Publication Date: May 29th 2018
6. War Storm (Red Queen, #4) by Victoria Aveyard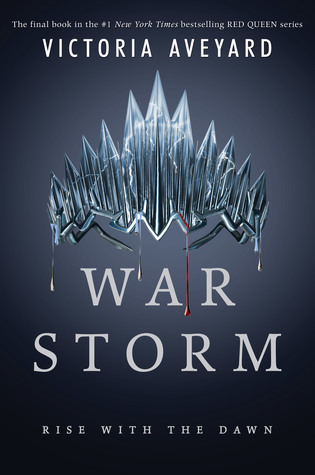 Victory comes at a price.
The fourth and last installation in the Red Queen quartet, War Storm, was released on the 15th of May this year. Victoria Aveyard's books are a meet between fantasy and dystopia. I personally, haven't read the books just yet but with the last book being released I guess it's time to get a move on!
Goodreads Synopsis, here!
Publication Date: May 15th 2018
7. Obsidio (The Illuminae Files, #3) by Ami Kaufman and Jay Kristoff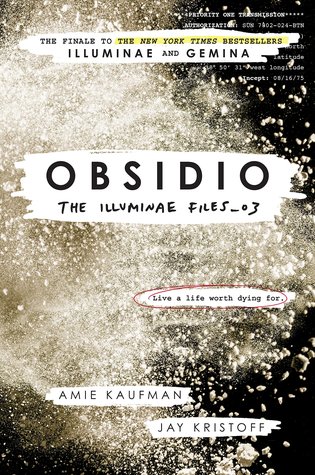 Heroes will fall, and hearts will be broken.
Obsidio the final book in the Illuminae Files trilogy was released on the 13th of March of this year. For all the lovers of Sci-fi, I've been told this trilogy won't disappoint! Have any plans to read it?
Goodreads Synopsis, here!
Publication Date: March 13 2018
8. The Fates Divide (Carve the Mark, #2) by Veronica Roth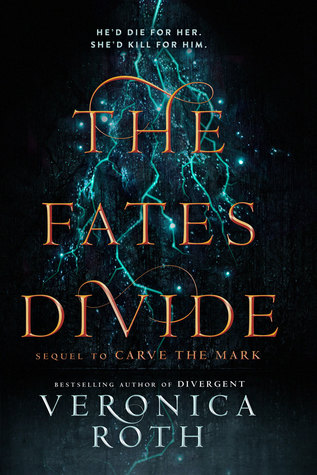 Fate brought them together. Now it will divide them.
And the Carve the Mark duology has come to an end. Carve the Mark got mixed reviews when it was released, and it seems The Fates Divide is going through the same situation. Veronica Roth brought us something fresh after her Divergent trilogy ended in 2013.
Will you still be giving Veronica Roth's duology a try? I certainly will!
Goodreads Synopsis, here!
Publication Date: April 10th 2018
That's it for part 1 of this post!
Which one of these have you been super excited to read?