We're almost half way through September and October is just around the corner.
How crazy is that?! One thing that I'm most excited for is all the new releases that we'll be getting. So, lets see what books we'll be adding to our TBR in the coming months.
I featured some book review for almost each book. All by the most amazing book bloggers. Please do check out their reviews. They've all put so much effort into them.
Some synopsis contain spoilers for the previous books. Be careful while reading!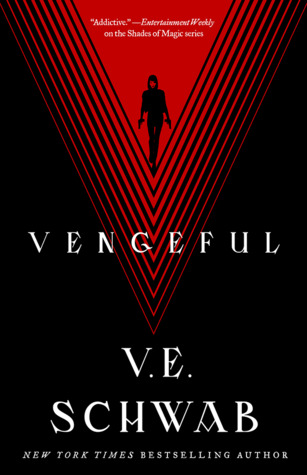 Sadie by Courtney Summers (Release date: September 4, 2018)
When Sadie's sister is found dead, Sadie's entire world crumbles. After a somewhat botched police investigation, Sadie is determined to bring her sister's killer to justice and hits the road following a few meagre clues to find him.
The amount of hype that has been surrounding this book is extreme! A book that I'm super excited to get my hands on.
Book Reviews:
♛ Review by Hanaa @ Hanaa's Bookshelf
♛ Review by Marie @ KookBookery
♛ Review by Shanah @ Bionic Book Worm
Wildcard by Marie Lu (Release date: September 18, 2018)
Emika Chen barely made it out of the Warcross Championships alive. Now that she knows the truth behind Hideo's new NeuroLink algorithm, she can no longer trust the one person she's always looked up to, who she once thought was on her side.
Now I haven't read Warcross yet but I'm definitely going to be on my way to buy it. How exciting does this sound?!
Book Reviews:
♛ Review by Jenny @ Levicorpvs Blog
♛ Review on Youtube by Justine @ I Should Read That
♛ Review by Danica @ The Hogsmeade Reader
Vengeful by V.E. Schwab (Release date: September 25, 2018)
Sydney once had Serena—beloved sister, betrayed enemy, powerful ally. But now she is alone, except for her thrice-dead dog, Dol, and then there's Victor, who thinks Sydney doesn't know about his most recent act of vengeance.
Victor himself is under the radar these days—being buried and re-animated can strike concern even if one has superhuman powers. But despite his own worries, his anger remains. And Eli Ever still has yet to pay for the evil he has done.
A thrilling sequel to Vicious!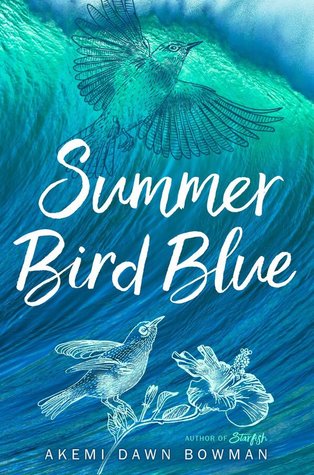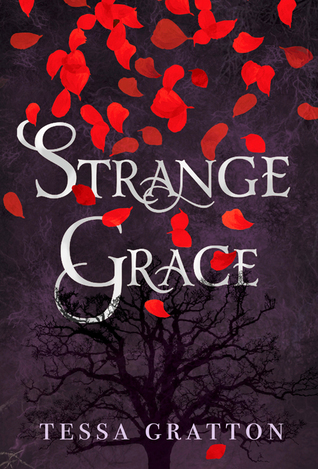 Summer Bird Blue by Akemi Dawn Bowman (Release date: September 11, 2018)
Rumi Seto spends a lot of time worrying she doesn't have the answers to everything. What to eat, where to go, whom to love. But there is one thing she is absolutely sure of—she wants to spend the rest of her life writing music with her younger sister, Lea.
Then Lea dies in a car accident, and her mother sends her away to live with her aunt in Hawaii while she deals with her own grief. Now thousands of miles from home, Rumi struggles to navigate the loss of her sister, being abandoned by her mother, and the absence of music in her life. With the help of the "boys next door"—a teenage surfer named Kai, who smiles too much and doesn't take anything seriously, and an eighty-year-old named George Watanabe, who succumbed to his own grief years ago—Rumi attempts to find her way back to her music, to write the song she and Lea never had the chance to finish.
This book was one of my favorites this year. Beautifully written and very lyrical. You can find my review here!
Book Reviews:
♛ Review by Marianna @ Marianna's Corner
♛ Review by Sara @ Atomic Asian Reads
♛ Review by Rae @ Thrifty Bibliophile
♛ Review by Destiny @ Howling Libraries
Strange Grace by Tessa Gratton (Release date: September 18, 2018)
Long ago, a village made a bargain with the devil: to ensure their prosperity, when the Slaughter Moon rises, the village must sacrifice a young man into the depths of the Devil's Forest.
Only this year, the Slaughter Moon has risen early.
Bound by duty, secrets, and the love they share for one another, Mairwen, a spirited witch; Rhun, the expected saint; and Arthur, a restless outcast, will each have a role to play as the devil demands a body to fill the bargain. But the devil these friends find is not the one they expect, and the lies they uncover will turn their town—and their hearts—inside out.
Strange Grace is my current read. I'm around 100 pages in and I'm actually really excited to see where the story will be going!
Book Reviews:
♛ Review by Lilly @ Lair of Books
♛ Review by Kristi @ Confessions of a YA Reader
Escaping from Houdini by Kerri Maniscalco (Release date: September 18, 2018)
Audrey Rose Wadsworth and her partner-in-crime-investigation, Thomas Cresswell, are en route to New York to help solve another blood-soaked mystery. Embarking on a week-long voyage across the Atlantic on the opulent RMS Etruria, they're delighted to discover a traveling troupe of circus performers, fortune tellers, and a certain charismatic young escape artist entertaining the first-class passengers nightly.
But then, privileged young women begin to go missing without explanation, and a series of brutal slayings shocks the entire ship. The strange and disturbing influence of the Moonlight Carnival pervades the decks as the murders grow ever more freakish, with nowhere to escape except the unforgiving sea. It's up to Audrey Rose and Thomas to piece together the gruesome investigation as even more passengers die before reaching their destination. But with clues to the next victim pointing to someone she loves, can Audrey Rose unravel the mystery before the killer's horrifying finale?
Book Reviews:
♛ Review by Ainslee @ Jest and Hearts Library
♛ Review by Amy @ A Court of Crowns and Quills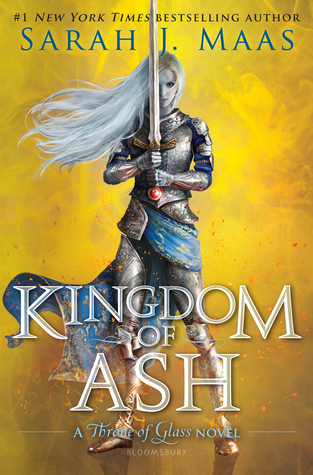 Muse of Nightmares by Laini Taylor (Release date: October 2, 2018)
n the wake of tragedy, neither Lazlo nor Sarai are who they were before. One a god, the other a ghost, they struggle to grasp the new boundaries of their selves as dark-minded Minya holds them hostage, intent on vengeance against Weep.
Lazlo faces an unthinkable choice—save the woman he loves, or everyone else?—while Sarai feels more helpless than ever. But is she? Sometimes, only the direst need can teach us our own depths, and Sarai, the muse of nightmares, has not yet discovered what she's capable of.
My most anticipated October release has got to be this book! Strange the Dreamer was one of the most perfect books to ever exist.
Book Reviews:
♛ Review by Breanna @ Paws & Paperbacks
♛ Review by Melanie @ Mel to the Any
Kingdom of Ash by Sarah J. Maas (Release date: October 23, 2018)
Aelin has risked everything to save her people―but at a tremendous cost. Locked within an iron coffin by the Queen of the Fae, Aelin must draw upon her fiery will as she endures months of torture. Aware that yielding to Maeve will doom those she loves keeps her from breaking, though her resolve begins to unravel with each passing day…
With Aelin captured, Aedion and Lysandra remain the last line of defense to protect Terrasen from utter destruction. Yet they soon realize that the many allies they've gathered to battle Erawan's hordes might not be enough to save them. Scattered across the continent and racing against time, Chaol, Manon, and Dorian are forced to forge their own paths to meet their fates. Hanging in the balance is any hope of salvation―and a better world.
The last installment in the beloved Throne of Glass series. I think we're all pretty afraid of how this will end.
The Lady's Guide to Petticoats and Piracy (Release date: October 2, 2018)
Felicity Montague is through with pretending she prefers society parties to books about bone setting—or that she's not smarter than most people she knows, or that she cares about anything more than her dream of becoming a doctor.
A year after an accidentally whirlwind tour of Europe, which she spent evading highwaymen and pirates with her brother Monty, Felicity has returned to England with two goals in mind—avoid the marriage proposal of Callum Doyle, a lovestruck suitor from Edinburgh; and enroll in medical school. However, her intellect and passion will never be enough in the eyes of the administrators, who see men as the sole guardians of science.
But then a small window of hope opens. Doctor Alexander Platt, an eccentric physician that Felicity idolizes, is looking for research assistants, and Felicity is sure that someone as forward thinking as her hero would be willing to take her on. However, Platt is in Germany, preparing to wed Felicity's estranged childhood friend Johanna. Not only is Felicity reluctant to opening old wounds, she also has no money to make the trip.
Luckily, a mysterious young woman is willing to pay Felicity's way, so long as she's allowed to travel with Felicity disguised as her maid. In spite of her suspicions, Felicity agrees, but once the girl's true motives are revealed, Felicity becomes part of a perilous quest that will lead her from the German countryside to the promenades of Zurich to secrets lurking beneath the Atlantic.
I haven't picked up the first book in the series but this synopsis is actually calling me.
Book Reviews:
♛ Review by Fatin @ Books for a Hufflepuff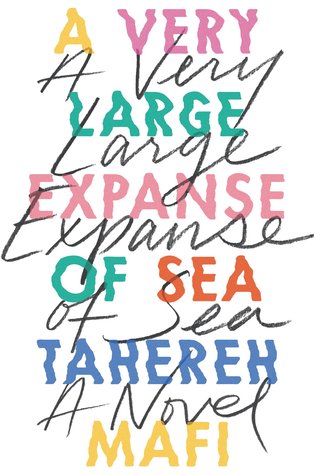 Broken Things by Lauren Oliver (Release date: October 2, 2018)
It's been five years since Summer Marks was brutally murdered in the woods. 
Everyone thinks Mia and Brynn killed their best friend. That driven by their obsession with a novel called The Way into Lovelorn the three girls had imagined themselves into the magical world where their fantasies became twisted, even deadly.
The only thing is: they didn't do it. 
On the anniversary of Summer's death, a seemingly insignificant discovery resurrects the mystery and pulls Mia and Brynn back together once again. But as the lines begin to blur between past and present and fiction and reality, the girls must confront what really happened in the woods all those years ago—no matter how monstrous.
Broken Things is my current read. It's so spooky and intriguing! Can't wait for everyone to read this.
A Very Large Expanse of Sea by Tahereh Mafi (Release date: October 16, 2018)
It's 2002, a year after 9/11. It's an extremely turbulent time politically, but especially so for someone like Shirin, a sixteen-year-old Muslim girl who's tired of being stereotyped.
Shirin is never surprised by how horrible people can be. She's tired of the rude stares, the degrading comments—even the physical violence—she endures as a result of her race, her religion, and the hijab she wears every day. So she's built up protective walls and refuses to let anyone close enough to hurt her. Instead, she drowns her frustrations in music and spends her afternoons break-dancing with her brother.
But then she meets Ocean James. He's the first person in forever who really seems to want to get to know Shirin. It terrifies her—they seem to come from two irreconcilable worlds—and Shirin has had her guard up for so long that she's not sure she'll ever be able to let it down.
I was so excited when I received an ARC of this book from the publishers! You can find my review here!
Book Reviews:
♛ Review by Alana @ The Bookish Chick
♛ Review by Hamad @ The Book Prescription
Shadow of the Fox by Julie Kagawa (Release date: October 2, 2018)
One thousand years ago, the great Kami Dragon was summoned to grant a single terrible wish—and the land of Iwagoto was plunged into an age of darkness and chaos.
Now, for whoever holds the Scroll of a Thousand Prayers, a new wish will be granted. A new age is about to dawn.
Raised by monks in the isolated Silent Winds temple, Yumeko has trained all her life to hide her yokai nature. Half kitsune, half human, her skill with illusion is matched only by her penchant for mischief. Until the day her home is burned to the ground, her adoptive family is brutally slain and she is forced to flee for her life with the temple's greatest treasure—one part of the ancient scroll.
There are many who would claim the dragon's wish for their own. Kage Tatsumi, a mysterious samurai of the Shadow Clan, is one such hunter, under orders to retrieve the scroll…at any cost. Fate brings Kage and Yumeko together. With a promise to lead him to the scroll, an uneasy alliance is formed, offering Yumeko her best hope for survival. But he seeks what she has hidden away, and her deception could ultimately tear them both apart.
With an army of demons at her heels and the unlikeliest of allies at her side, Yumeko's secrets are more than a matter of life or death. They are the key to the fate of the world itself.
One of my favorite reads of 2018. You can find my review here!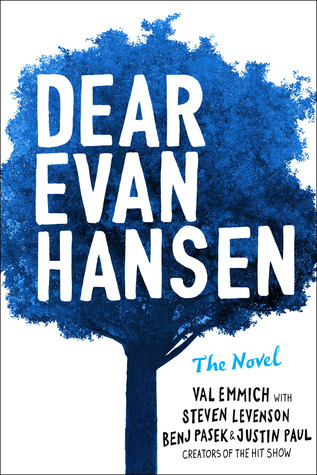 Killing commendatore by Haruki Murakami (Release date: October 9, 2018)
The much-anticipated new novel from the internationally acclaimed, best-selling author of 1Q84 and Colorless Tsukuru Tazaki and His Years of Pilgrimage, Killing Commendatore is an epic tour de force of love and loneliness, war and art–as well as a loving homage to The Great Gatsby–and a stunning work of imagination from one of our greatest writers.
Book Reviews:
♛ Review by Sumaiyya @ Sumaiyya Reads
Dear Evan Hansen by Val Emmich (Release date: October 9, 2018)
When a letter that was never meant to be seen by anyone draws high school senior Evan Hansen into a family's grief over the loss of their son, he is given the chance of a lifetime: to belong. He just has to stick to a lie he never meant to tell, that the notoriously troubled Connor Murphy was his secret best friend.
Suddenly, Evan isn't invisible anymore–even to the girl of his dreams. And Connor Murphy's parents, with their beautiful home on the other side of town, have taken him in like he was their own, desperate to know more about their enigmatic son from his closest friend. As Evan gets pulled deeper into their swirl of anger, regret, and confusion, he knows that what he's doing can't be right, but if he's helping people, how wrong can it be?
No longer tangled in his once-incapacitating anxiety, this new Evan has a purpose. And a website. He's confident. He's a viral phenomenon. Every day is amazing. Until everything is in danger of unraveling and he comes face to face with his greatest obstacle: himself.
A simple lie leads to complicated truths in this big-hearted coming-of-age story of grief, authenticity and the struggle to belong in an age of instant connectivity and profound isolation.
Sawkill Girls by Claire Legrand (Release date: October 2, 2018)
Beware of the woods and the dark, dank deep.
He'll follow you home, and he won't let you sleep.
Who are the Sawkill Girls?
Marion: the new girl. Awkward and plain, steady and dependable. Weighed down by tragedy and hungry for love she's sure she'll never find.
Zoey: the pariah. Luckless and lonely, hurting but hiding it. Aching with grief and dreaming of vanished girls. Maybe she's broken—or maybe everyone else is.
Val: the queen bee. Gorgeous and privileged, ruthless and regal. Words like silk and eyes like knives, a heart made of secrets and a mouth full of lies.
Their stories come together on the island of Sawkill Rock, where gleaming horses graze in rolling pastures and cold waves crash against black cliffs. Where kids whisper the legend of an insidious monster at parties and around campfires.
Where girls have been disappearing for decades, stolen away by a ravenous evil no one has dared to fight… until now.
One of the most unique books I've ever read! Would really recommend this book. You can find my review here!
Book Reviews:
♛ Review by Amy @ Bookish_Heights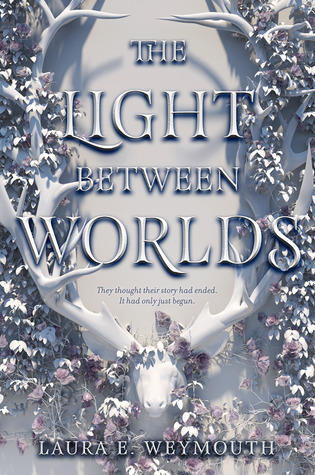 The Light Between Worlds by Laura E. Weymouth (Release date: October 23, 2018)
Five years ago, Evelyn and Philippa Hapwell cowered from air strikes in a London bomb shelter. But that night took a turn when the sisters were transported to another realm called the Woodlands. In a forest kingdom populated by creatures out of myth and legend, they found temporary refuge.
When they finally returned to London, nothing had changed at all—nothing, except themselves.
Now, Ev spends her days sneaking into the woods outside her boarding school, wishing for the Woodlands. Overcome with longing, she is desperate to return no matter what it takes.
Philippa, on the other hand, is determined to find a place in this world. She shields herself behind a flawless exterior and countless friends, and moves to America to escape the memory of what was.
But when Evelyn goes missing, Philippa must confront the depth of her sister's despair and the painful truths they've been running from. As the weeks unfold, Philippa wonders if Ev truly did find a way home, or if the weight of their worlds pulled her under.
Looking forward to starting this book very soon!
The Lost Sisters by Holly Black (Release date: October 2, 2018)
Sometimes the difference between a love story and a horror story is where the ending comes . . . 
While Jude fought for power in the Court of Elfhame against the cruel Prince Cardan, her sister Taryn began to fall in love with the trickster, Locke. 
Half-apology and half-explanation, it turns out that Taryn has some secrets of her own to reveal.
The Lost Sisters is a companion e-novella to the New York Times bestselling novel The Cruel Prince by master writer Holly Black.
I am so so excited for this to come out! Reading The Cruel Prince and The Wicked King in one year really left me craving more from this world!
Grim Lovelies by Megan Shepherd (Release date: October 2, 2018)
Seventeen-year-old Anouk envies the human world, where people known as Pretties lavish themselves in fast cars, high fashion, and have the freedom to fall in love. But Anouk can never have those things, because she is not really human. Enchanted from animal to human girl and forbidden to venture beyond her familiar Parisian prison, Anouk is a Beastie: destined for a life surrounded by dust bunnies and cinders serving Mada Vittora, the evil witch who spelled her into existence. That is, until one day she finds her mistress murdered in a pool of blood—and Anouk is accused of the crime.
Now, the world she always dreamed of is rife with danger. Pursued through Paris by the underground magical society known as the Haute, Anouk and her fellow Beasties only have three days to find the real killer before the spell keeping them human fades away. If they fail, they will lose the only lives they've ever known…but if they succeed, they could be more powerful than anyone ever bargained for.
What are your most anticipated reads for the months September & October?