Today's post is all about female authors of color and their amazing books!
Some I've read and some I haven't, but I've included reviews for some of these books in hopes that readers (Including me) will decide to pick up these books some time soon. And to support the bloggers who wrote reviews features!
Every blogger featured on this page wrote a wonderful review. The point of including their reviews is for readers to get to know more book bloggers. Also to recognize the amount of effort each one put in his or her review. Blogging is a lot of work and I hope you'll decide to support these bloggers (and authors of course!) for what they do.
---
 Tahereh Mafi
One of my absolute favorite authors! It all started with her Shatter Me series back when I was in high school. Loved the books with all my heart and it created so many memories for me and my best friends.
Books by Tahereh Mafi: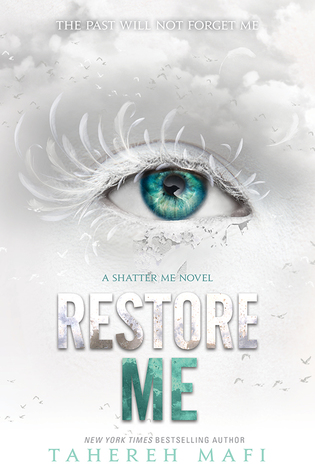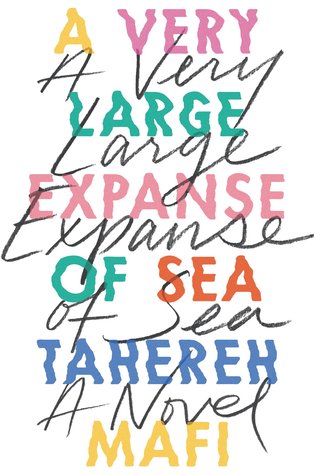 Blogger Reviews:
Shatter Me Review by Dani @ Dani Reviews Things
Unravel Me Review by Meggan @ Between the Pages
Restore Me Review by Jessica @ The Book Bratz
Furthermore Review by Sofii @ A Book A Thought
Whichwood Review by Erin @ Lavish Literature
A Very Large Expanse of Sea Review by Fatin @ Books for a Hufflepuff
A Very Large Expanse of Sea will be releasing this year on the 16th of October!
Amazon // Barnes & Noble // Book Depository
Julie Kagawa 
My first ever book by Julie Kagawa was Shadow of the Fox. I received the ARC a few months ago and dove into it immediately! Such a fun and interesting read, and I'm definitely looking forward to her other books.
Books by julie Kagawa: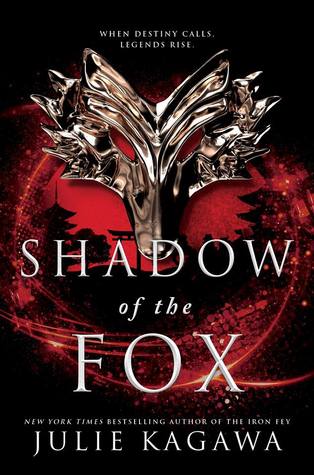 Blogger Reviews:
The Iron King Review by Camile @ This Chamber of Books
The Immortal Rules Review by Erika @ The Nocturnal Fey
Talon Review by Laurie @ Laurie's Bookshelf
Shadow of the Fox Review by Marie @ Kook Bookery
Shadow of the Fox will be releasing this year on the 2nd of October!
Amazon // Barnes & Noble // Book Depository
 Marie Lu
I'll admit that I haven't read a single book by Marie Lu, but I have no doubt that her books are amazing! My first by her will hopefully be Warcross this year.
Books by Marie Lu:
Blogger Reviews:
Warcross Review by Kim @ All You Read Is Love
Wildcard Review by Joel @ Descendant of Poseidon Reads
Batman Nightwalker Review by Kristi @ Confessions of a YA Reader
The Young Elites Trilogy Review by Chelsie @ Crazy4Books
Legend Review by Annemieke @A Dance with Books
Renée Ahdieh 
I remember picking up The Wrath and the Dawn and falling in love with it. I loved the writing style and the story was so unique. Now, I've been behind on her other books but you should definitely give them a try.
Books by Renee Ahdieh:
Blogger Reviews:
Flame In the Mist Review by Destiny @ Howling Libraries
Smoke In the Sun Review by Sophie @ Beautifully Bookish Things
The Wrath and the Dawn Review by Noura @ The Perks of Being Noura
 Sabaa Tahir
I sadly haven't started reading An Ember In the Ashes. I own the first book but I haven't gotten around to reading it yet. I have read countless reviews and I'm pretty sure her books are absolutely fantastic!
Books by Sabaa Tahir:
Blogger Reviews:
An Ember In the Ashes Review by Salwa @ Voguish Perusal
A Torch Against the Night Review by Amanda @ Literary Weaponry
A Reaper at the Gates Review by Krisha @ Bookathon Blog
Angie Thomas

 
The Hate U Give is all readers have been talking about lately. A story with a very powerful impact. A book that is eye opening and important today.
Books by Angie Thomas: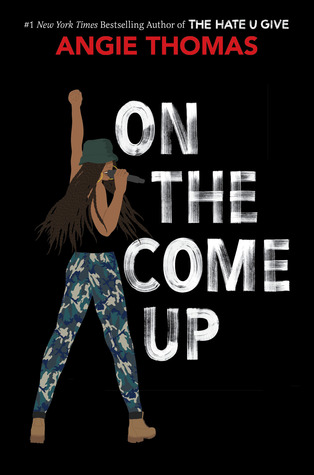 Blogger Reviews:
The Hate U Give Review by Kalina @ Kalina Reads
The Hate U Give Review by Shaz @ Shaz Reads
On the Come Up will be releasing next year on the 5th of February!
Amazon // Barnes & Noble // Book Depository
 Jenny Han
I read To All The Boys for the first time a few months ago and I loved it! Jenny Han writes such light, fluffy and fun reads. She also wrote some other books like The Summer I Turned Pretty and Burn For Burn.
Books by Jenny Han:
Blogger Reviews:
To All the Boys I've Loved Before Review by Marianna @Marianna's Corner
P.S. I Still Love You Review by Noura @ The Perks of Being Noura
Always and Forever Lara Jean Review by Beth @ Books Nest
Nicola Yoon

 
Known for her books Everything Everything and The Sun Is Also A Star. And both books are on my (Never ending) TBR.
Books by Nicola Yoon:
Blogger Reviews:
The Sun Is Also A Star Review by Sakhile @ Sakhile Whispers
Everything Everything Review by Marilia @ Happy Reading Co.
 Sandhya Menon
If you're looking for a fun and light book to read then Sandhya Menon's When Dimple Met Rishi is definitely what you need in your life.
Books by Sandhya Menon: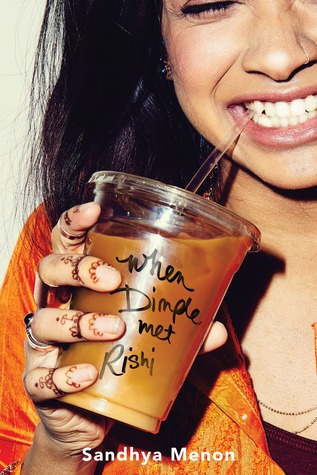 Blogger Reviews:
When Dimple Met Rishi Review by Kester @ LILbooklovers
From Twinkle With Love Review by Lucy @ The Book Gal
From Twinkle With Love Review by Lorryn @ Reading Parental
Rin Chupeco 
I was sent a review copy of Rin Chupeco's The Bone Witch and I cant explain how excited I am to dive into this book. I've heard amazing things about her books!
Books by Rin Chupeco:
Blogger Reviews:
The Bone Witch Review by Shealea @ The Bookshelf Bitch
The Heart Forger Review by Lilly @ Lair of Books Blog
The Shadow Glass will be releasing next year on the 15th of February!
Amazon // Barnes & Noble // Book Depository
 Akemi Dawn
Bowman
Fell in love with Akemi Dawn Bowman's writing this year when I read an ARC of her book Summer Bird Blue. Beautiful writing and a heart breaking story.
Books by Akemi Dawn Bowman:
Blogger Reviews:
Starfish Review by Charlotte @ Wonderfully Bookish
Starfish Review by Cass @ Turning Pages
Starfish Review by Marie @ Drizzle & Hurricane Books
Summer Bird Blue Review by Marianna @ Marianna's Corner
Roshini Chokshi 
I have heard only great things about Roshani Chokshi! All her books sound so very magical and I'm looking forward to diving into the worlds she has created.
Books by Roshani Chokshi:
Blogger Reviews:
Aru Shah and the End of Time Review by Rain @ Book Dragonism
Aru Shah and the End of Time Review by Kristi @ Confessions of a YA Reader
The Gilded Wolves will be releasing next year on the 15th of January!
Amazon // Barnes & Noble // Book Depository
Now for debut authors you should check out!
 Somaiya Daud
Mirage
In a star system dominated by the brutal Vathek empire, eighteen-year-old Amani is a dreamer. She dreams of what life was like before the occupation; she dreams of writing poetry like the old-world poems she adores; she dreams of receiving a sign from Dihya that one day, she, too, will have adventure, and travel beyond her isolated moon.
But when adventure comes for Amani, it is not what she expects: she is kidnapped by the regime and taken in secret to the royal palace, where she discovers that she is nearly identical to the cruel half-Vathek Princess Maram. The princess is so hated by her conquered people that she requires a body double, someone to appear in public as Maram, ready to die in her place.
As Amani is forced into her new role, she can't help but enjoy the palace's beauty—and her time with the princess' fiancé, Idris. But the glitter of the royal court belies a world of violence and fear. If Amani ever wishes to see her family again, she must play the princess to perfection…because one wrong move could lead to her death.
Blogger Reviews:
Mirage Review by Vanessa @ Through Prose Tinted Pages
Mirage Review by Jacqueline @ The PuffleHuffle Kitteh
Mirage Review by Karlita @ Tale Out Loud
Swati Teerdhala 
The Tiger At Midnight
Esha is a legend, but no one knows. It's only in the shadows that she moonlights as the Viper, the rebels' highly skilled assassin. She's devoted her life to avenging what she lost in the royal coup, and now she's been tasked with her most important mission to date: taking down the ruthless General Hotha.
Kunal has been a soldier since childhood, training morning and night to uphold the power of King Vardaan. His uncle, the general, has ensured that Kunal never strays from the path—even as a part of Kunal longs to join the outside world, which has been growing only more volatile.
Then Esha's and Kunal's paths cross—and an unimaginable chain of events unfolds. Both the Viper and the soldier think they're calling the shots, but they're not the only players moving the pieces. As the bonds that hold their land in order break down and the sins of the past meet the promise of a new future, both rebel and soldier must make unforgivable choices.
 
Mimi Yu
The Girl King
Sisters Lu and Min have always understood their places as princesses of the Empire. Lu knows she is destined to become the dynasty's first female ruler, while Min is resigned to a life in her shadow. Then their father declares their male cousin Set the heir instead—a betrayal that sends the sisters down two very different paths.
Determined to reclaim her birthright, Lu goes on the run. She needs an ally—and an army—if she is to succeed. Her quest leads her to Nokhai, the last surviving wolf shapeshifter. Nok wants to keep his identity secret, but finds himself forced into an uneasy alliance with the girl whose family killed everyone he ever loved…
Alone in the volatile court, Min's hidden power awakens—a forbidden, deadly magic that could secure Set's reign…or allow Min to claim the throne herself. But there can only be one Emperor, and the sisters' greatest enemy could turn out to be each other.
L.L. McKinney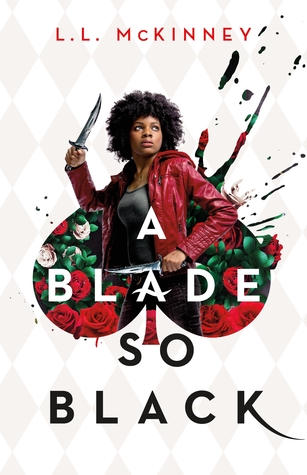 A Blade So Black
The first time the Nightmares came, it nearly cost Alice her life. Now she's trained to battle monstrous creatures in the dark dream realm known as Wonderland with magic weapons and hardcore fighting skills. Yet even warriors have a curfew.
Life in real-world Atlanta isn't always so simple, as Alice juggles an overprotective mom, a high-maintenance best friend, and a slipping GPA. Keeping the Nightmares at bay is turning into a full-time job. But when Alice's handsome and mysterious mentor is poisoned, she has to find the antidote by venturing deeper into Wonderland than she's ever gone before. And she'll need to use everything she's learned in both worlds to keep from losing her head . . . literally.
 
Tomi Adeyemi
Children of Blood and Bone
They killed my mother.
They took our magic.
They tried to bury us.
Now we rise.
Zélie Adebola remembers when the soil of Orïsha hummed with magic. Burners ignited flames, Tiders beckoned waves, and Zélie's Reaper mother summoned forth souls.
But everything changed the night magic disappeared. Under the orders of a ruthless king, maji were killed, leaving Zélie without a mother and her people without hope.
Now Zélie has one chance to bring back magic and strike against the monarchy. With the help of a rogue princess, Zélie must outwit and outrun the crown prince, who is hell-bent on eradicating magic for good.
Danger lurks in Orïsha, where snow leoponaires prowl and vengeful spirits wait in the waters. Yet the greatest danger may be Zélie herself as she struggles to control her powers and her growing feelings for an enemy.
Blogger Reviews:
Children of Blood and Bone Review by Tessa @ Crazy for YA
Children of Blood and Bone Review by Rhiannon @ Rhi Reader (Booktube)
---
Which of these fantastic authors is a favorite? Any POC authors I should check out? Let me know!