October just started but why not remember some of the great books releasing in November.
We had a lot of amazing books releasing in September, and October has just begun. We've already gotten Muse of Nightmares, The Lady's guide to petticoats and piracy, Broken Things, Shadow of the Fox and so many more that haven't been released just yet. 
So on to the November releases we go!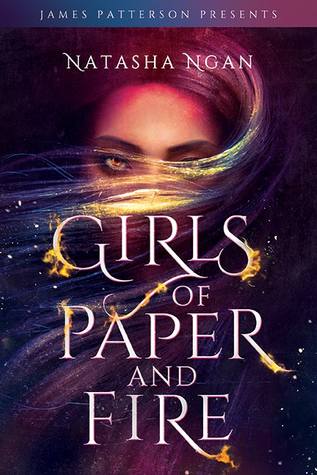 Empress of All Seasons by Emiko Jean (Release date: November 6, 2018)
In a palace of illusions, nothing is what it seems.
Each generation, a competition is held to find the next empress of Honoku. The rules are simple. Survive the palace's enchanted seasonal rooms. Conquer Winter, Spring, Summer, and Fall. Marry the prince. All are eligible to compete—all except yōkai, supernatural monsters and spirits whom the human emperor is determined to enslave and destroy. 
Mari has spent a lifetime training to become empress. Winning should be easy. And it would be, if she weren't hiding a dangerous secret. Mari is a yōkai with the ability to transform into a terrifying monster. If discovered, her life will be forfeit. As she struggles to keep her true identity hidden, Mari's fate collides with that of Taro, the prince who has no desire to inherit the imperial throne, and Akira, a half-human, half-yōkai outcast.
Torn between duty and love, loyalty and betrayal, vengeance and forgiveness, the choices of Mari, Taro, and Akira will decide the fate of Honoku in this beautifully written, edge-of-your-seat YA fantasy.
Kingdom of the Blazing Phoenix by Julie C. Dao (Release date: November 6, 2018)
This fairy tale retelling lives in a mystical world inspired by the Far East, where the Dragon Lord and the Serpent God battle for control of the earthly realm; it is here that the flawed heroine of Forest of a Thousand Lanterns finally meets her match. An epic fantasy finale to the Rise of the Empress novels.
Princess Jade has grown up in exile, hidden away in a monastery while her stepmother, the ruthless Xifeng, rules as empress of Feng Lu. But the empire is in distress and its people are sinking into poverty and despair. Even though Jade doesn't want the crown, she knows she is the only one who can dethrone the empress and set the world right. Ready to reclaim her place as rightful heir, Jade embarks on a quest to raise the Dragon Lords and defeat Xifeng and the Serpent God once and for all. But will the same darkness that took Xifeng take Jade, too? Or will she find the strength within to save herself, her friends, and her empire?
Set in an East Asian-inspired fantasy world filled with breathtaking pain and beauty, Kingdom of the Blazing Phoenix is filled with dazzling magic, powerful prose, and characters readers won't soon forget.
Girls of Paper and Fire by Natasha Ngan (Release date: November 6, 2018)
Each year, eight beautiful girls are chosen as Paper Girls to serve the king. It's the highest honor they could hope for…and the most cruel.
But this year, there's a ninth girl. And instead of paper, she's made of fire.
In this lush fantasy, Lei is a member of the Paper caste, the lowest and most oppressed class in Ikhara. She lives in a remote village with her father, where the decade-old trauma of watching her mother snatched by royal guards still haunts her. Now, the guards are back, and this time it's Lei they're after–the girl whose golden eyes have piqued the king's interest.
Over weeks of training in the opulent but stifling palace, Lei and eight other girls learn the skills and charm that befit being a king's consort. But Lei isn't content to watch her fate consume her. Instead, she does the unthinkable–she falls in love. Her forbidden romance becomes enmeshed with an explosive plot that threatens the very foundation of Ikhara, and Lei, still the wide-eyed country girl at heart, must decide just how far she's willing to go for justice and revenge.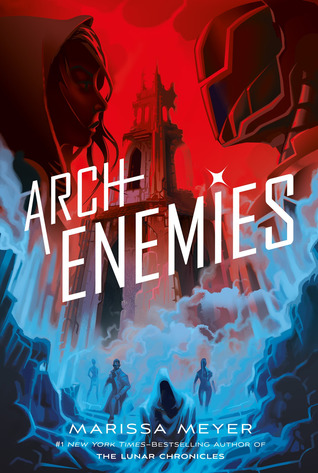 Archenemies by Marissa Meyer (Release date: November 6, 2018)
The Renegades Trilogy continues, in this fiercely awaited second installment after the New York Times-bestselling Renegades by Marissa Meyer, author of the Lunar Chronicles.
Time is running out.
Together, they can save the world.
But they each other's worst nightmare.
In Renegades, Nova and Adrian (aka Insomnia and Sketch) fought the battle of their lives against the Anarchist known as the Detonator. It was a short-lived victory.
The Anarchists still have a secret weapon, one that Nova believes will protect her. The Renegades also have a strategy for overpowering the Anarchists, but both Nova and Adrian understand that it could mean the end of Gatlon City – and the world – as they know it.
The Wren Hunt by Mary Watson (Release date: November 6, 2018)
Every Christmas, Wren is chased through the woods near her isolated village by her family's enemies—the Judges—and there's nothing that she can do to stop it. Once her people, the Augurs, controlled a powerful magic. But now that power lies with the Judges, who are set on destroying her kind for good.
In a desperate bid to save her family, Wren takes a dangerous undercover assignment—as an intern to an influential Judge named Cassa Harkness. Cassa has spent her life researching a transformative spell, which could bring the war between the factions to its absolute end. Caught in a web of deceit, Wren must decide whether or not to gamble on the spell and seal the Augurs' fate.
Little White Lies by Jennifer Lynn Barnes (Release date: November 6, 2018)
Eighteen-year-old auto mechanic Sawyer Taft did not expect her estranged grandmother to show up at her apartment door and offer her a six-figure contract to participate in debutante season. And she definitely never imagined she would accept. But when she realizes that immersing herself in her grandmother's "society" might mean discovering the answer to the biggest mystery of her life-her father's identity-she signs on the dotted line and braces herself for a year of makeovers, big dresses, bigger egos, and a whole lot of bless your heart. The one thing she doesn't expect to find is friendship, but as she's drawn into a group of debutantes with scandalous, dangerous secrets of their own, Sawyer quickly discovers that her family isn't the only mainstay of high society with skeletons in their closet. There are people in her grandmother's glittering world who are not what they appear, and no one wants Sawyer poking her nose into the past. As she navigates the twisted relationships between her new friends and their powerful parents, Sawyer's search for the truth about her own origins is just the beginning.
Set in the world of debutante balls, grand estates and rolling green hills, Little White Lies combines a charming setting, a classic fish-out-of-water story, and the sort of layered mystery only author Jennifer Lynn Barnes can pull off.
Skyward by Brandon Sanderson (Release date: November 6, 2018)
Defeated, crushed, and driven almost to extinction, the remnants of the human race are trapped on a planet that is constantly attacked by mysterious alien starfighters. Spensa, a teenage girl living among them, longs to be a pilot. When she discovers the wreckage of an ancient ship, she realizes this dream might be possible—assuming she can repair the ship, navigate flight school, and (perhaps most importantly) persuade the strange machine to help her. Because this ship, uniquely, appears to have a soul.
This splintered Silence by Kayla Olson (Release date: November 13, 2018)
Lindley Hamilton has been the leader of the space station Lusca since every first-generation crew member on board, including her mother, the commander, were killed by a deadly virus.
Lindley always assumed she'd captain the Lusca one day, but she never thought that day would come so soon. And she never thought it would be like this—struggling to survive every day, learning how to keep the Lusca running, figuring out how to communicate with Earth, making sure they don't run out of food.
When a member of the surviving second generation dies from symptoms that look just like the deadly virus, though, Lindley feels her world shrinking even smaller. The disease was supposed to be over; the second generation was supposed to be immune. But as more people die, Lindley must face the terrifying reality that either the virus has mutated or something worse is happening: one of their own is a killer.
The Story Teller by Traci Chee (Release date: November 13, 2018)
Sefia is determined to keep Archer out of the Guard's clutches and their plans for war between the Five Kingdoms. The Book, the ancient, infinite codex of the past, present and future, tells of a prophecy that will plunge Kelanna in that bloody war, but it requires a boy—Archer—and Sefia will stop at nothing to ensure his safety. The Guard has already stolen her mother, her father, and her Aunt Nin. Sefia would sooner die than let them take anymore from her—especially the boy she loves.
But escaping the Guard and the Book's prophecy is no easy task. After all, what is written always comes to pass. As Sefia and Archer watch Kelanna start to crumble to the Guard's will, they will have to choose between their love and joining a war that just might tear them apart.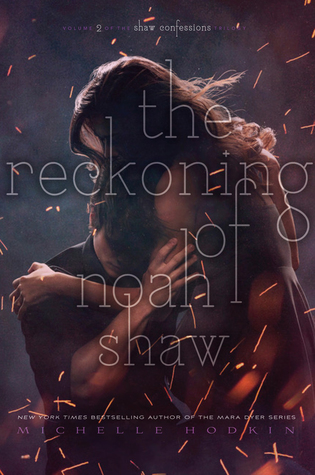 Empire of Sand by Tasha Suri (Release date: November 13, 2018)
A nobleman's daughter with magic in her blood. An empire built on the dreams of enslaved gods. Empire of Sand is Tasha Suri's captivating, Mughal India-inspired debut fantasy.
The Amrithi are outcasts; nomads descended of desert spirits, they are coveted and persecuted throughout the Empire for the power in their blood. Mehr is the illegitimate daughter of an imperial governor and an exiled Amrithi mother she can barely remember, but whose face and magic she has inherited.
When Mehr's power comes to the attention of the Emperor's most feared mystics, she must use every ounce of will, subtlety, and power she possesses to resist their cruel agenda.
Should she fail, the gods themselves may awaken seeking vengeance…
The Reckoning of Noah Shaw by Michelle Hodkin (Release date: November 13, 2018)
Noah Shaw confesses all in this second novel of a chilling new companion series to Michelle Hodkin's New York Timesbestselling Mara Dyer trilogy!
Noah Shaw doesn't think he needs his father's inheritance.
He does.
Noah believes there's something off about the suicides in his visions.
There is.
Noah is convinced that he still knows the real Mara Dyer.
He does not. 
Everyone thought the nightmare had ended with Mara Dyer's memoirs, but it was only the beginning. As old skeletons are laid bare, alliances will be tested, hearts will be broken, and no one will be left unscarred.
How she died, how I lived by Mary Crockett (Release date: November 13, 2018)
I was one of five. The five girls Kyle texted that day. The girls it could have been. Only Jamie–beautiful, saintly Jamie–was kind enough to respond. And it got her killed.
On the eve of Kyle's sentencing a year after Jamie's death, all the other "chosen ones" are coping in various ways. But our tenacious narrator is full of anger, stuck somewhere between the horrifying past and the unknown future as she tries to piece together why she gets to live, while Jamie is dead.
Now she finds herself drawn to Charlie, Jamie's boyfriend–knowing all the while that their relationship will always be haunted by what-ifs and why-nots. Is hope possible in the face of such violence? Is forgiveness? How do you go on living when you know it could have been you instead?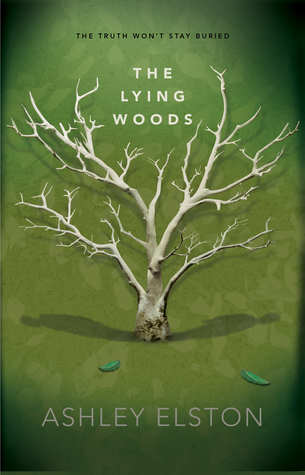 Four Three Two One by Courtney Stevens (Release date: November 13, 2018)
Golden "Go" Jennings wasn't supposed to be on Bus 21 the day it blew up in New York City. Neither was her boyfriend, Chandler. But they were. And so was Rudy, a cute stranger whom Go shared a connection with the night before. And Caroline, a girl whose silence ended up costing nineteen people their lives.
Though it's been a year since the bombing, Go isn't any closer to getting over what happened. Since Chan shuts down every time Go brings that day up, she decides to reach out to Rudy. Just like that, the two fall right back into their easy, deep connection. Facing the past head-on with Rudy has opened up a small window of healing Go never thought was possible. So she makes an impulsive decision: Round up the rest of the survivors and head to New York City. There they will board an art installation made of the charred remnants of Bus 21.
But things are never easy when it comes to rehashing the past. Uniting the four stirs up conflicting feelings of anger and forgiveness and shows them that, although they all survived, they may still need saving.
Wundersmith: The Calling of Morrigan Crow by Jessica Townsend (Release date: November 13, 2018)
Morrigan Crow and her best friend Hawthorne Swift are now proud scholars in the elite Wundrous Society, but life is far from perfect. Does Morrigan have what it takes to prove that she belongs in the Society?
The Lying Wood by Ashley Elston (Release date: November 13, 2018)
Owen Foster has never wanted for anything. Then his mother shows up at his elite New Orleans boarding school cradling a bombshell: his privileged life has been funded by stolen money. After using the family business, the single largest employer in his small Louisiana town, to embezzle millions and drain the employees' retirement accounts, Owen's father vanished without a trace, leaving Owen and his mother to deal with the fallout.
Owen returns to Lake Cane to finish his senior year, where people he can barely remember despise him for his father's crimes. It's bad enough dealing with muttered insults and glares, but when Owen and his mother receive increasingly frightening threats from someone out for revenge, he knows he must get to the bottom of what really happened at Louisiana Frac–and the cryptic note his father sent him at his boarding school days before disappearing.
Owen's only refuge is the sprawling, isolated pecan orchard he works at after school, owned by a man named Gus who has his own secrets–and in some ways seems to know Owen better than he knows himself. As Owen uncovers a terrible injustice that looms over the same Preacher Woods he's claimed as his own, he must face a shocking truth about his own past–and write a better future.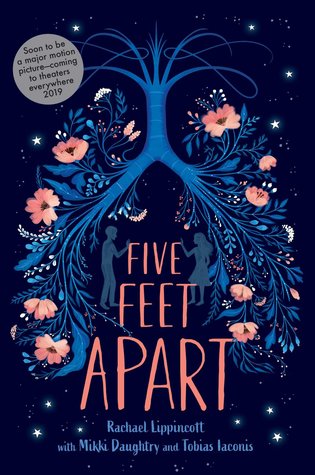 Fantastic Beasts: The Crimes of Grindelwald (Release date: November 16, 2018)
At the end of Fantastic Beasts and Where to Find Them, the powerful Dark wizard Gellert Grindelwald was captured in New York with the help of Newt Scamander. But, making good on his threat, Grindelwald escapes custody and sets about gathering followers, most unsuspecting of his true agenda: to raise pure-blood wizards up to rule over all non-magical beings.
In an effort to thwart Grindelwald's plans, Albus Dumbledore enlists Newt, his former Hogwarts student, who agrees to help once again, unaware of the dangers that lie ahead. Lines are drawn as love and loyalty are tested, even among the truest friends and family, in an increasingly divided wizarding world.
Five Feet Apart by Rachael Lippincott (Release date: November 20, 2018)
Can you love someone you can never touch?
Stella Grant likes to be in control—even though her totally out of control lungs have sent her in and out of the hospital most of her life. At this point, what Stella needs to control most is keeping herself away from anyone or anything that might pass along an infection and jeopardize the possibility of a lung transplant. Six feet apart. No exceptions.
The only thing Will Newman wants to be in control of is getting out of this hospital. He couldn't care less about his treatments, or a fancy new clinical drug trial. Soon, he'll turn eighteen and then he'll be able to unplug all these machines and actually go see the world, not just its hospitals.
Will's exactly what Stella needs to stay away from. If he so much as breathes on Stella she could lose her spot on the transplant list. Either one of them could die. The only way to stay alive is to stay apart. But suddenly six feet doesn't feel like safety. It feels like punishment.
What if they could steal back just a little bit of the space their broken lungs have stolen from them? Would five feet apart really be so dangerous if it stops their hearts from breaking too?
What are your most anticipated reads of November?