Author: Katharyn Blair // Published: July 2, 2019
★★★★★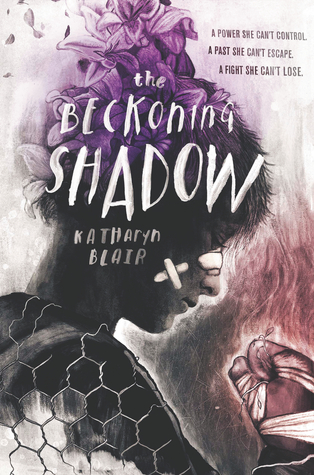 Vesper Montgomery can summon your worst fear and turn it into a reality—but she's learned the hard way that it's an addicting and dangerous power. One wrong move and you could hurt someone you love.
But when she earns a spot in the Tournament of the Unraveling, where competitors battle it out for a chance to rewrite the past, Vesper finally has a shot to reverse the mistakes that have changed her forever. She turns to Sam Hardy, a former MMA fighter who's also carrying a tragedy he desperately wants to undo. However, helping heal Sam's heart will mean breaking her own, and the competition forces her to master her powers—powers she has been terrified of since they destroyed her life.
Thank you Edelweiss and Katherine Tegen Books for sending a review copy in exchange for an honest review.
"I am the master of my fate,
I am the captain of my soul."
Oh, how grateful I am to have been sent an ARC of this absolutely marvelous book. Katharyn Blair created a world that I instantly fell in love with. Her writing kept me hooked to every page. Her characters were ones I loved so much. Her story was so very unique and definitely not what I expected.
Vesper is our main character. She has the ability to summon your worst fears. The only problem is she isn't able to control it and it's extremely dangerous. Her one chance to undo the mistakes that plague her is by entering the tournament of the Unraveling. I loved how the story developed. It wasnt hasty but it wasnt slow either (does that make sense? I hope it does). Even when there was no action going on I was still enjoying it. I loved how different the story was from any other one that I've read that involves having abilities or powers. The abilities were different and they weren't repetitive, and I especially loved Vesper's.
The events of the book were enjoyable. I loved the world building. Katharyn Blair is an author I'm going to look out for. At this point no matter what she writes, I'm going to read. Now I'm stuck with only one thought. And that is the fact that I read this 9 months in advance. Which means that I'm going to be waiting a long time for the next book. Was still worth it. Would recommend everyone to add this to their TBR.
ABOUT THE AUTHOR
Katharyn Blair is a novelist and screenwriter. She graduated with her MFA in 2015 and is finishing her MA in literature. She's been a social media coordinator for several films at 20th Century Fox, an intern at her city's Parks and Recreation Department, a gymnastics coach, and, most recently, a writing professor at Azusa Pacific University. She lives outside of Los Angeles with her family. The Beckoning Shadow is her debut novel.
---
Pin this!
---
Will you be adding The Beckoning Shadow to your TBR?