Author: Sarah J. Maas // Published: October 23, 2018

★★★★★
Aelin has risked everything to save her people―but at a tremendous cost. Locked within an iron coffin by the Queen of the Fae, Aelin must draw upon her fiery will as she endures months of torture. Aware that yielding to Maeve will doom those she loves keeps her from breaking, though her resolve begins to unravel with each passing day…
With Aelin captured, Aedion and Lysandra remain the last line of defense to protect Terrasen from utter destruction. Yet they soon realize that the many allies they've gathered to battle Erawan's hordes might not be enough to save them. Scattered across the continent and racing against time, Chaol, Manon, and Dorian are forced to forge their own paths to meet their fates. Hanging in the balance is any hope of salvation―and a better world.
And across the sea, his companions unwavering beside him, Rowan hunts to find his captured wife and queen―before she is lost to him forever.
As the threads of fate weave together at last, all must fight, if they are to have a chance at a future. Some bonds will grow even deeper, while others will be severed forever in the explosive final chapter of the Throne of Glass series.
"Once upon a time, in a land long since burned to ash, there lived a young princess who loved her kingdom …"
I can't believe our journey is over. This series is absoluely one of my favorites. I still feel very emotional and sad that it's done but it ended in the most magnificent way, and I couldnt have imagined better.
We got multiple points of view in Kingdom of Ash. Each following a different path but all contributing to the same end in their own way. This book was a rollercoaster of emotion and a completely gripping book. The action never ended since there were wars to wage and kingdoms to save and Sarah J. Maas managed to write the most cohesive story.
Aelin is a tough person to love most of the time I suppose. In all the previous books her character is shown in different ways and sometimes she can seem very annoying. I loved her in this one. She went through so much and still fought tooth and nail toward saving her people and Terrasen. Rowan is one of my favorites. To some he seemed pointless (I never understood why tbh). To me he played such a huge role in this book and the prior ones. He has always been there for Aelin, and I can only imaging how different some things would have been if he hadnt been there. Bottom line I adore him with everything I've got.
"To whatever end," he whispered. Silver lined her eyes. "To whatever end."
Fenrys will forever be my most favorite character ever. He played such a huge role to me in Kingdom of Ash. He softened my heart so much and I can't imagine what Aelin would have ended up like if he hadnt been there. The sheer fact that he defied Maeve's blood oath to save Aelin even though he knew it would kill him. I love him so much you have no idea.

I loved Chaol and Yrene in Tower of Dawn and I wasnt expecting to love them even more here. Yrene played one of the biggest roles in this story. Chaol, even though he was never one of my favorite characters, truly deserved to be happy. I loved his defiance in this one and how supporting he was despite everything.
Lorcan grew on me. I liked him but I didnt in Empire of Storms and it was just strange. I realized I sort of love everybody in KoA. He fought and he kept Elide safe, even though she was mean to him quite a bit. Elide has never really been a favorite but I did like her. She didnt have magic like the rest but she still contributed whenever she could. A certain outcome wouldn't have happeend without her. Gavriel has always been a sweetheart. I don't know what else to say about him if I'm honest.
"There are no gods left to watch, I'm afraid. And there are no gods left to help you now, Aelin Galathynius.'
Aelin smiled, and Goldryn burned brighter. 'I am a god."
When it comes to Dorian just know that he'll always be one of my favorites. Always. His growth was amazing. Although he stressed me out to no end with the things he decided to do. I spent a mjority of my time yelling at him because I was worried about the outcome. He exceded all my expectations and will forever be one of the bravest. Manon was a queen. Forever a favorite and the events that took place in this book just made me love her even more. Her character development was extraordinary I must say. She endured so much and all I want is for her to be happy.
Aedion was an ass throughout a good part of this book. The way he treated Lysandra was beyond logic. He fought for Terassen but I feel like his fear made him say all sorts of things. Lysandra stood her ground though and I loved her for it. I loved that she made him feel guilty about how he treated her and that she refused to back down. Still adore them both despite everything. Oh, and Aelin seeing Feyre and Rhysand while she was trying to find her way home though! Ahh I felt so so happy!

The events that took place were enough to keep me on edge throughout all 900 pages. Maeve and Erwan and everything in between. The adventure has come to an end and I am honestly so happy that I read this series. Forever a favorite of mine. I just hope that we'll get a glimpse of these beloved character in the future.
"Her mother placed a phantom hand over Aelin's heart.
'It is the strength of this that matters. No matter where you are, no matter how far, this will lead you home."
ABOUT THE AUTHOR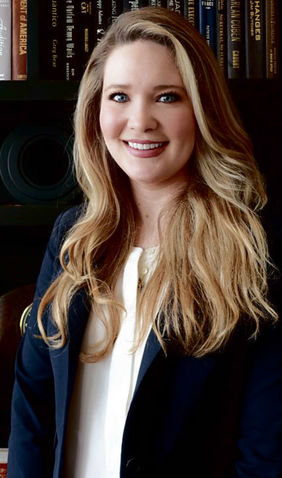 Sarah J. Maas is the New York Times and USA Today bestselling author of the Throne of Glass series, as well as the A Court of Thorns and Roses series.
Sarah lives in Bucks County, PA, and over the years, she has developed an unhealthy appreciation for Disney movies and bad pop music. She adores fairy tales and ballet, drinks too much tea, and watches an ungodly amount of TV. When she's not busy writing, she can be found exploring the historic and beautiful Pennsylvania countryside with her husband and canine companion.
---
Pin this!
---
Have you read Kingdom of Ash yet?