It's officially January!
Happy new year everyone! As we all know with January comes a ton of soon to be released books! I've compiled a list of January releases that you should definitely look out for. The list is definitely not complete but you can find some great reads here!

January 1st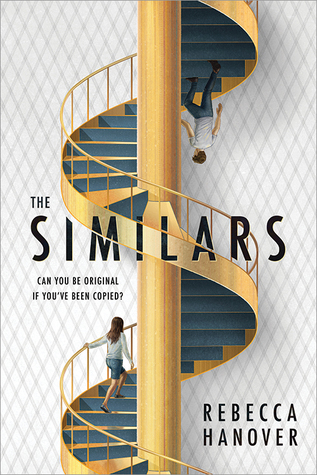 The Similars (The Similars, #1) by Rebecca Hanover
The Similars are all anyone can talk about at the elite Darkwood Academy. Who are these six clones? What are the odds that all of them would be Darkwood students? Who is the madman who broke the law to create them? Emma couldn't care less. Her best friend, Oliver, died over the summer and all she can think about is how to get through her junior year without him. Then she comes face-to-heartbreaking-face with Levi—Oliver's exact DNA replica and one of the Similars.

Emma wants nothing to do with the Similars, but she keeps getting pulled deeper and deeper into their clique, uncovering dark truths about the clones and her prestigious school along the way. But no one can be trusted…not even the boy she is falling for who has Oliver's face.
The Me I Meant to Be by Sophie Jordan
Girl Code: Never date a friend's ex.

Willa Evans has no intention of breaking the code. So what if she's always secretly loved her next-door neighbor Zach? As her best friend's boyfriend, he was always off-limits and it needs to stay that way, even though they just broke up. Even though every time she turns around he's there, tempting her…

No keeping secrets from your bestie.

Flor Hidalgo has a lot on her plate: her breakup with Zach, her dad's new dating life, and her struggling grades. So why can't she stop thinking about her hot, know-it-all tutor? At least she's got Willa, her constant in the chaos.

Breaking the code breaks friendships.

Two friends find themselves tempted by love that defies the rules in this steamy romance perfect for fans of Jenny Han and Simone Elkeles.
January 8th

The Wicked King (The Folk of the Air, #2) by Holly Black
After the jaw-dropping revelation that Oak is the heir to Faerie, Jude must keep her younger brother safe. To do so, she has bound the wicked king, Cardan, to her, and made herself the power behind the throne. Navigating the constantly shifting political alliances of Faerie would be difficult enough if Cardan were easy to control. But he does everything in his power to humiliate and undermine her even as his fascination with her remains undiminished.

When it becomes all too clear that someone close to Jude means to betray her, threatening her own life and the lives of everyone she loves, Jude must uncover the traitor and fight her own complicated feelings for Cardan to maintain control as a mortal in a Faerie world.
The Winter of the Witch (Winternight Trilogy, #3) by Katherine Arden
In the stunning conclusion to the bestselling Winternight Trilogy, following The Bear and the Nightingale and The Girl in the Tower, Vasya returns to save Russia and the spirit realm, battling enemies both mortal and magic.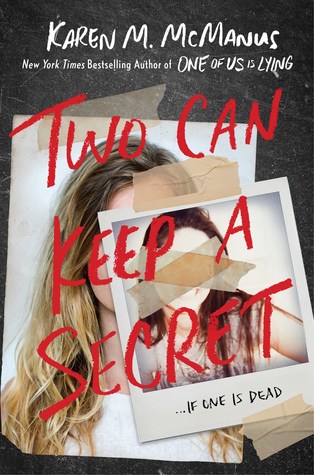 Two Can Keep A Secret by Karen M. McManus
Echo Ridge is small-town America. Ellery's never been there, but she's heard all about it. Her aunt went missing there at age seventeen. And only five years ago, a homecoming queen put the town on the map when she was killed. Now Ellery has to move there to live with a grandmother she barely knows.

The town is picture-perfect, but it's hiding secrets. And before school even begins for Ellery, someone's declared open season on homecoming, promising to make it as dangerous as it was five years ago. Then, almost as if to prove it, another girl goes missing.

Ellery knows all about secrets. Her mother has them; her grandmother does too. And the longer she's in Echo Ridge, the clearer it becomes that everyone there is hiding something. The thing is, secrets are dangerous–and most people aren't good at keeping them. Which is why in Echo Ridge, it's safest to keep your secrets to yourself.
Slayer (Slayer, #1) by Kiersten White
Nina and her twin sister, Artemis, are far from normal. It's hard to be when you grow up at the Watcher's Academy, which is a bit different from your average boarding school. Here teens are trained as guides for Slayers—girls gifted with supernatural strength to fight the forces of darkness. But while Nina's mother is a prominent member of the Watcher's Council, Nina has never embraced the violent Watcher lifestyle. Instead she follows her instincts to heal, carving out a place for herself as the school medic.

Until the day Nina's life changes forever.

Thanks to Buffy, the famous (and infamous) Slayer that Nina's father died protecting, Nina is not only the newest Chosen One—she's the last Slayer, ever. Period. As Nina hones her skills with her Watcher-in-training, Leo, there's plenty to keep her occupied: a monster fighting ring, a demon who eats happiness, a shadowy figure that keeps popping up in Nina's dreams…

But it's not until bodies start turning up that Nina's new powers will truly be tested—because someone she loves might be next.

One thing is clear: Being Chosen is easy. Making choices is hard.
In An Absent Dream (Wayward Children, #4) by Seanan McGuire
This is the story of a very serious young girl who would rather study and dream than become a respectable housewife and live up to the expectations of the world around her. As well she should.

When she finds a doorway to a world founded on logic and reason, riddles and lies, she thinks she's found her paradise. Alas, everything costs at the goblin market, and when her time there is drawing to a close, she makes the kind of bargain that never plays out well.

For anyone . . .
Kingdom of Copper (The Daevabad Trilogy, #2) by S.A. Chakraborty)
Nahri's life changed forever the moment she accidentally summoned Dara, a formidable, mysterious djinn, during one of her schemes. Whisked from her home in Cairo, she was thrust into the dazzling royal court of Daevabad and quickly discovered she would need all her grifter instincts to survive there.

Now, with Daevabad entrenched in the dark aftermath of the battle that saw Dara slain at Prince Ali's hand, Nahri must forge a new path for herself, without the protection of the guardian who stole her heart or the counsel of the prince she considered a friend. But even as she embraces her heritage and the power it holds, she knows she's been trapped in a gilded cage, watched by a king who rules from the throne that once belonged to her family and one misstep will doom her tribe.

Meanwhile, Ali has been exiled for daring to defy his father. Hunted by assassins, adrift on the unforgiving copper sands of his ancestral land, he is forced to rely on the frightening abilities the marid-the unpredictable water spirits-have gifted him. But in doing so, he threatens to unearth a terrible secret his family has long kept buried.

And as a new century approaches and the djinn gather within Daevabad's towering brass walls for celebrations, a threat brews unseen in the desolate north. It's a force that would bring a storm of fire straight to the city's gates . . . and one that seeks the aid of a warrior trapped between worlds, torn between a violent duty he can never escape and a peace he fears he will never deserve.
White Stag (Permafrost, #1) by Kara Barbieri
As the last child in a family of daughters, seventeen-year-old Janneke was raised to be the male heir. While her sisters were becoming wives and mothers, she was taught to hunt, track, and fight. On the day her village was burned to the ground, Janneke—as the only survivor—was taken captive by the malicious Lydian and eventually sent to work for his nephew Soren.

Janneke's survival in the court of merciless monsters has come at the cost of her connection to the human world. And when the Goblin King's death ignites an ancient hunt for the next king, Soren senses an opportunity for her to finally fully accept the ways of the brutal Permafrost. But every action he takes to bring her deeper into his world only shows him that a little humanity isn't bad—especially when it comes to those you care about.

Through every battle they survive, Janneke's loyalty to Soren deepens. After dangerous truths are revealed, Janneke must choose between holding on or letting go of her last connections to a world she no longer belongs to. She must make the right choice to save the only thing keeping both worlds from crumbling.
The Girl King (The Girl King, #1) by Mimi Yu
Two sisters become unwitting rivals in a war to claim the title of Emperor in this sweeping tale of ambition, sacrifice and betrayal for readers of Sabaa Tahir and Alwyn Hamilton.


All hail the Girl King.

Sisters Lu and Min have always understood their places as princesses of the Empire. Lu knows she is destined to become the dynasty's first female ruler, while Min is resigned to a life in her shadow. Then their father declares their male cousin Set the heir instead—a betrayal that sends the sisters down two very different paths.

Determined to reclaim her birthright, Lu goes on the run. She needs an ally—and an army—if she is to succeed. Her quest leads her to Nokhai, the last surviving wolf shapeshifter. Nok wants to keep his identity secret, but finds himself forced into an uneasy alliance with the girl whose family killed everyone he ever loved…

Alone in the volatile court, Min's hidden power awakens—a forbidden, deadly magic that could secure Set's reign…or allow Min to claim the throne herself. But there can only be one Emperor, and the sisters' greatest enemy could turn out to be each other.
Undying (Unearthed, #2) by Amie Kaufman and Megan Spooner
Trapped aboard the Undying's ancient spaceship and reeling from what they've learned there, scavenger Mia and academic Jules are plunged into a desperate race to warn their home planet of the danger humanity's greed has unleashed. From the mountains of Spain to the streets of Prague, the sequel to Unearthed is a white-knuckle ride that will send readers hurtling back to earth, and leave them breathless until the last page.

Even If I Fall by Abigail Johnson
A year ago, Brooke Covington lost everything when her beloved older brother, Jason, confessed to the murder of his best friend, Calvin. Brooke and her family became social pariahs, broken and unable to console one another. Brooke's only solace remains the ice-skating rink, where she works but no longer lets herself dream about a future skating professionally.

When Brooke encounters Calvin's younger brother, Heath, on the side of the road and offers him a ride, everything changes. She needs someone to talk to…and so does Heath. No one else understands what it's like. Her brother, alive but gone; his brother, dead but everywhere. Soon, they're meeting in secret, despite knowing that both families would be horrified if they found out. In the place of his anger and her guilt, something frighteningly tender begins to develop, drawing them ever closer together.

But when a new secret comes out about the murder, Brooke has to choose whose pain she's willing to live with—her family's or Heath's. Because she can't heal one without hurting the other.
Match Me If You Can by Tiana Smith
Mia's best friend Robyn is known for her matchmaking skills, which is perfect, because homecoming is just around the corner. But Robyn refuses to set Mia up with the guy of her dreams, which forces Mia to take matters into her own hands. She uses Robyn's matchmaking service to make sure popular Vince Demetrius falls for her.

Vince asks her out, but Mia doesn't count on Logan, the persistent school newspaper photographer who seems to like her out of the blue. Now she has to choose between Vince – the guy she knows is right for her – and Logan, who insists that she give him a chance. And she needs to make sure Robyn doesn't find out that Mia's been matchmaking behind her back.

Mia has two weeks before homecoming. Can she fix the mess she made or will she have to kiss her perfect match goodbye forever?
Black Enough by Ibi Zoboi and others
Black Enough is a star-studded anthology edited by National Book Award finalist Ibi Zoboi that will delve into the closeted thoughts, hidden experiences, and daily struggles of black teens across the country. From a spectrum of backgrounds—urban and rural, wealthy and poor, mixed race, immigrants, and more—Black Enough showcases diversity within diversity.

Whether it's New York Times bestselling author Jason Reynolds writing about #blackboyjoy or Newbery Honor-winning author Renee Watson talking about black girls at camp in Portland, or emerging author Jay Coles's story about two cowboys kissing in the south—Black Enough is an essential collection full of captivating coming-of-age stories about what it's like to be young and black in America.
An Anonymous Girl by Greer Hendricks and Sarah Pekkanen
When Jessica Farris signs up for a psychology study conducted by the mysterious Dr. Shields, she thinks all she'll have to do is answer a few questions, collect her money, and leave. But as the questions grow more and more intense and invasive and the sessions become outings where Jess is told what to wear and how to act, she begins to feel as though Dr. Shields may know what she's thinking…and what she's hiding. As Jess's paranoia grows, it becomes clear that she can no longer trust what in her life is real, and what is one of Dr. Shields' manipulative experiments. Caught in a web of deceit and jealousy, Jess quickly learns that some obsessions can be deadly.
A Cathedral of Myth and Bone by Kat Howard
A woman being written into her boyfriend's fiction is at first flattered to be his muse, but then finds her real life literally consumed and overtaken by his. A desperate young woman makes a prayer to the Saint of Sidewalks, but the miracle she receives isn't what she expected. A painter spies a naked man, crouched by the Cathedral of St. John the Divine, transform into a beautiful white bird and decides to paint him, and becomes involved in his curse. Jeanne, a duelist and a sacred blade for God and Her holy saints, finds that the price of truth is always blood. And in the novella "Once, Future" Howard reimagines the Arthurian romance on a modern college campus as a story that is told, and told again, until the ending is right.
January 15
The Gilded Wolves (The Gilded Wolves, #1) by Roshani Chokshi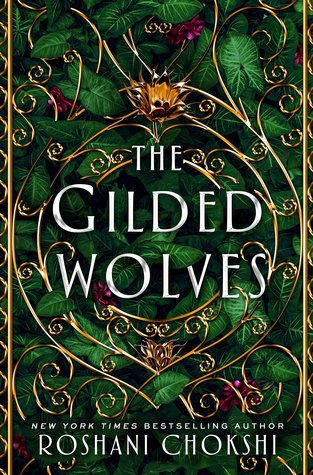 Paris, 1889: The world is on the cusp of industry and power, and the Exposition Universelle has breathed new life into the streets and dredged up ancient secrets. In this city, no one keeps tabs on secrets better than treasure-hunter and wealthy hotelier, Séverin Montagnet-Alarie. But when the all-powerful society, the Order of Babel, seeks him out for help, Séverin is offered a treasure that he never imagined: his true inheritance.

To find the ancient artifact the Order seeks, Séverin will need help from a band of experts: An engineer with a debt to pay. A historian who can't yet go home. A dancer with a sinister past. And a brother in all but blood, who might care too much.

Together, they'll have to use their wits and knowledge to hunt the artifact through the dark and glittering heart of Paris. What they find might change the world, but only if they can stay alive.
Famous in a Small Town by Emma Mills
For Sophie, small-town life has never felt small. She has the Yum Yum Shoppe, with its famous fourteen flavors of ice cream; her beloved marching band, the pride and joy of Acadia High (even if the football team disagrees); and her four best friends, loving and infuriating, wonderfully weird and all she could ever ask for.

Then August moves in next door. A quiet guy with a magnetic smile, August seems determined to keep everyone at arm's length. Sophie in particular.

Country stars, revenge plots, and a few fake kisses (along with some excellent real ones) await Sophie in this hilarious, heartfelt story.
Echo North by Joanna Ruth Meyer
Echo Alkaev's safe and carefully structured world falls apart after her father leaves for the city and mysteriously disappears. Believing he is lost forever, Echo is shocked to find him half-frozen in the winter forest six months later, guarded by a strange talking wolf—the same creature who attacked her as a child. The wolf presents Echo with an offer: for her to come and live with him for a year. But there is more to the wolf than Echo realizes.

In his enchanted house beneath a mountain, Echo discovers centuries-old secrets, a magical library full of books-turned-mirrors, and a young man named Hal who is trapped inside of them. As the year ticks by, Echo must solve the mystery of the wolf's enchantment before her time is up—otherwise Echo, the wolf, and Hal will be lost forever.
Stain by A.G. Howard
Once upon a nightmare, her fairy tale begins…

After Lyra—a princess incapable of speech or sound—is cast out of her kingdom of daylight by her wicked aunt, a witch saves her life, steals her memories, and raises her in an enchanted forest … disguised as a boy known only as Stain. Meanwhile, in Lyra's rival kingdom, the prince of thorns and night is dying, and the only way for him to break his curse is to wed the princess of daylight, for she is his true equal. As Lyra rediscovers her identity, an impostor princess prepares to steal her betrothed prince and her crown. To win back her kingdom, save the prince, and make peace with the land of the night, Lyra must be loud enough to be heard without a voice, and strong enough to pass a series of tests—ultimately proving she's everything a traditional princess is not.
Firestarter (Timekeeper, #3) by Tara Sim
The crew of the Prometheus is intent on taking down the world's clock towers so that time can run freely. Now captives, Colton, Daphne, and the others have a stark choice: join the Prometheus's cause, or fight back in any small way they can and face the consequences. But Zavier, leader of the terrorists, has a bigger plan—to bring back the lost god of time.

As new threats emerge, loyalties must shift. No matter where the Prometheus goes—Prague, Austria, India—nowhere is safe, and every second ticks closer toward the eleventh hour. Walking the line between villainy and heroism, each will have to choose what's most important: saving those you love at the expense of the many, or making impossible sacrifices for the sake of a better world.
The Dreamers by Karen Thompson Walker
In an isolated college town in the hills of Southern California, a freshman girl stumbles into her dorm room, falls asleep—and doesn't wake up. She sleeps through the morning, into the evening. Her roommate, Mei, cannot rouse her. Neither can the paramedics who carry her away, nor the perplexed doctors at the hospital. Then a second girl falls asleep, and then another, and panic takes hold of the college and spreads to the town. As the number of cases multiplies, classes are canceled, and stores begin to run out of supplies. A quarantine is established. The National Guard is summoned.

Mei, an outsider in the cliquish hierarchy of dorm life, finds herself thrust together with an eccentric, idealistic classmate. Two visiting professors try to protect their newborn baby as the once-quiet streets descend into chaos. A father succumbs to the illness, leaving his daughters to fend for themselves. And at the hospital, a new life grows within a college girl, unbeknownst to her—even as she sleeps. A psychiatrist, summoned from Los Angeles, attempts to make sense of the illness as it spreads through the town. Those infected are displaying unusual levels of brain activity, more than has ever been recorded. They are dreaming heightened dreams—but of what?
January 22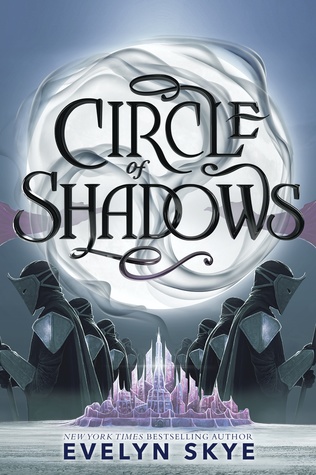 Circle of Shadows (Circle of Shadows, #1) by Evelyn Skye
Sora can move as silently as a ghost and hurl throwing stars with lethal accuracy. Her gemina, Daemon, can win any physical fight blindfolded and with an arm tied behind his back. They are apprentice warriors of the Society of Taigas—marked by the gods to be trained in magic and the fighting arts to protect the kingdom of Kichona.

As their graduation approaches, Sora and Daemon look forward to proving themselves worthy of belonging to the elite group—but in a kingdom free of violence since the Blood Rift Rebellion many years ago, it's been difficult to make their mark. So when Sora and Daemon encounter a strange camp of mysterious soldiers while on a standard scouting mission, they decide the only thing to do to help their kingdom is to infiltrate the group.Taking this risk will change Sora's life forever—and lead her on a mission of deception that may fool everyone she's ever loved.
Song of the Dead (Reign of the Fallen, #2) by Sarah Glenn Marsh
The Dead must stay buried.

Karthia is nothing like it used to be. The kingdom's borders are open for the first time in nearly three hundred years, and raising the dead has been outlawed. Odessa is determined to explore the world beyond Karthia's waters, hoping to heal a heart broken in more ways than she can count. But with Meredy joining the ocean voyage, vanquishing her sorrow will be a difficult task.

Despite the daily reminder of the history they share, Odessa and Meredy are fascinated when their journey takes them to a land where the Dead rule the night and dragons roam the streets. Odessa can't help being mesmerized by the new magic–and by the girl at her side. But just as she and Meredy are beginning to explore the new world, a terrifying development in Karthia summons them home at once.

Growing political unrest on top of threats from foreign invaders means Odessa and Meredy are thrust back into the lives they tried to leave behind while specters from their past haunt their tenuous relationship. Gathering a force big enough to ward off enemies seems impossible, until one of Queen Valoria's mages creates a weapon that could make them invincible. As danger continues to mount inside the palace, Odessa fears that without the Dead, even the greatest invention won't be enough to save their fates.

In this enthralling, heartrending sequel to Reign of the Fallen, Odessa faces the fight of her life as the boundaries between the Dead and the living are challenged in a way more gruesome than ever before.
The Vanishing Stair (Truly Devious, #2) by Maureen Johnson
All Stevie Bell wanted was to find the key to the Ellingham mystery, but instead she found her classmate dead. And while she solved that murder, the crimes of the past are still waiting in the dark. Just as Stevie feels she's on the cusp of putting it together, her parents pull her out of Ellingham academy.

For her own safety they say. She must move past this obsession with crime. Now that Stevie's away from the school of topiaries and secret tunnels, and her strange and endearing friends, she begins to feel disconnected from the rest of the world. At least she won't have to see David anymore. David, who she kissed. David, who lied to her about his identity—son of despised politician Edward King. Then King himself arrives at her house to offer a deal: He will bring Stevie back to Ellingham immediately. In return, she must play nice with David. King is in the midst of a campaign and can't afford his son stirring up trouble. If Stevie's at school, David will stay put.

The tantalizing riddles behind the Ellingham murders are still waiting to be unraveled, and Stevie knows she's so close. But the path to the truth has more twists and turns than she can imagine—and moving forward involves hurting someone she cares for. In New York Times bestselling author Maureen Johnson's second novel of the Truly Devious series, nothing is free, and someone will pay for the truth with their life.
Only a Breath Apart by Katie McGarry
Jesse Lachlin is cursed.

So the town folklore says, but while Jesse's had his fair share of tragedy, the only curse he believes is in his grandmother's will: in order to inherit his family farm he must win the approval of his childhood best friend, the girl he froze out his freshman year, Scarlett Copeland.

Scarlett Copeland is psychic.

Glory Gardner tells Scarlett she has hidden psychic abilities, but Scarlett thinks Glory is delusional. What is real is Scarlett's father's irrational fears, controlling attitude, and the dark secrets at home. Scarlett may have a way to escape, but there's a hitch: she'll have to rely on the one person she used to trust, the same boy who broke her heart, Jesse Lachlin.

Each midnight meeting pushes Jesse and Scarlett to confront their secrets and their feelings for each other. But as love blooms, the curse rears its ugly head…
The Cold in Her Bones by Peternelle Van Arsdale
Milla knows two things to be true: Demons are real, and fear will keep her safe.

Milla's whole world is her family's farm. She is never allowed to travel to the village and her only friend is her beloved older brother, Niklas. When a bright-eyed girl named Iris comes to stay, Milla hopes her loneliness might finally be coming to an end. But Iris has a secret she's forbidden to share: The village is cursed by a demon who possesses girls at random, and the townspeople live in terror of who it will come for next.

Now, it seems, the demon has come for Iris. When Iris is captured and imprisoned with other possessed girls, Milla leaves home to rescue her and break the curse forever. Her only company on the journey is a terrible new secret of her own: Milla is changing, too, and may soon be a demon herself.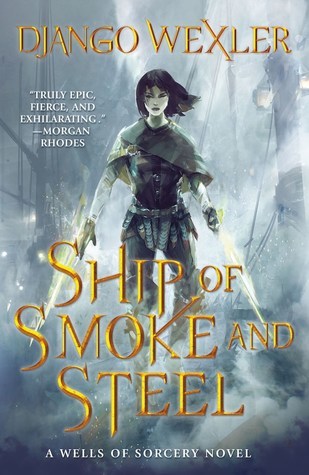 Ship of Smoke and Steel (The Wells of Sorcery, #1) by Diango Wexler
Ship of Smoke and Steel is the launch of a cinematic, action-packed epic fantasy trilogy for fans of Leigh Bardugo and The Legend of Korra.

In the lower wards of Kahnzoka, the great port city of the Blessed Empire, eighteen-year-old ward boss Isoka comes to collect when there's money owing. When her ability to access the Well of Combat is discovered by the Empire—an ability she should have declared and placed at His Imperial Majesty's service—she's sent on an impossible mission: steal Soliton, a legendary ghost ship—a ship from which no one has ever returned. If she fails, her sister's life is forfeit.
unmarriageable by Soniah Kamal
A scandal and vicious rumor concerning the Binat family have destroyed their fortune and prospects for desirable marriages, but Alys, the second and most practical of the five Binat daughters, has found happiness teaching English literature to schoolgirls. Knowing that many of her students won't make it to graduation before dropping out to marry and have children, Alys teaches them about Jane Austen and her other literary heroes and hopes to inspire the girls to dream of more.

When an invitation arrives to the biggest wedding their small town has seen in years, Mrs. Binat, certain that their luck is about to change, excitedly sets to work preparing her daughters to fish for rich, eligible bachelors. On the first night of the festivities, Alys's lovely older sister, Jena, catches the eye of Fahad "Bungles" Bingla, the wildly successful—and single—entrepreneur. But Bungles's friend Valentine Darsee is clearly unimpressed by the Binat family. Alys accidentally overhears his unflattering assessment of her and quickly dismisses him and his snobbish ways. As the days of lavish wedding parties unfold, the Binats wait breathlessly to see if Jena will land a proposal—and Alys begins to realize that Darsee's brusque manner may be hiding a very different man from the one she saw at first glance.
January 29
A Curse so Dark and Lonely (A Curse so Dark and Lonely, #1) by Brigid Kemmerer
Fall in love, break the curse.

It once seemed so easy to Prince Rhen, the heir to Emberfall. Cursed by a powerful enchantress to repeat the autumn of his eighteenth year over and over, he knew he could be saved if a girl fell for him. But that was before he learned that at the end of each autumn, he would turn into a vicious beast hell-bent on destruction. That was before he destroyed his castle, his family, and every last shred of hope.

Nothing has ever been easy for Harper Lacy. With her father long gone, her mother dying, and her brother barely holding their family together while constantly underestimating her because of her cerebral palsy, she learned to be tough enough to survive. But when she tries to save someone else on the streets of Washington, DC, she's instead somehow sucked into Rhen's cursed world.

Break the curse, save the kingdom.

A prince? A monster? A curse? Harper doesn't know where she is or what to believe. But as she spends time with Rhen in this enchanted land, she begins to understand what's at stake. And as Rhen realizes Harper is not just another girl to charm, his hope comes flooding back. But powerful forces are standing against Emberfall . . . and it will take more than a broken curse to save Harper, Rhen, and his people from utter ruin.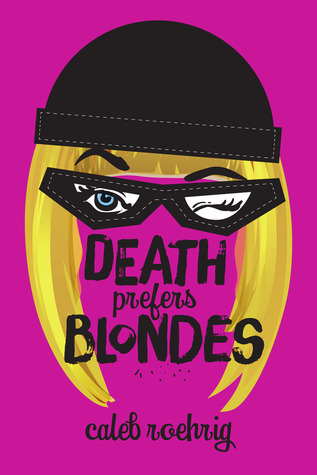 Death Prefers Blondes by Caleb Roehrig
Teenage socialite Margo Manning leads a dangerous double life. By day, she dodges the paparazzi while soaking up California sunshine. By night, however, she dodges security cameras and armed guards, pulling off high-stakes cat burglaries with a team of flamboyant young men. In and out of disguise, she's in all the headlines.

But then Margo's personal life takes a sudden, dark turn, and a job to end all jobs lands her crew in deadly peril. Overnight, everything she's ever counted on is put at risk. Backs against the wall, the resourceful thieves must draw on their special skills to survive. But can one rebel heiress and four kickboxing drag queens withstand the slings and arrows of truly outrageous fortune? Or will a mounting sea of troubles end them — for good?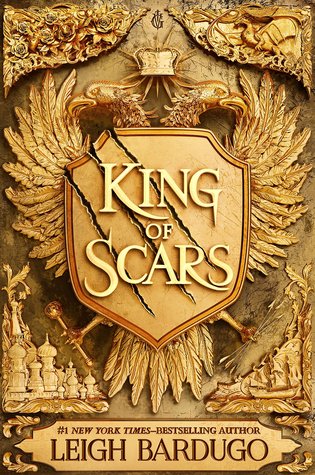 King of Scars (Nikolai Duology) by Leigh Bardugo
Nikolai Lantsov has always had a gift for the impossible. No one knows what he endured in his country's bloody civil war—and he intends to keep it that way. Now, as enemies gather at his weakened borders, the young king must find a way to refill Ravka's coffers, forge new alliances, and stop a rising threat to the once-great Grisha Army.

Yet with every day a dark magic within him grows stronger, threatening to destroy all he has built. With the help of a young monk and a legendary Grisha Squaller, Nikolai will journey to the places in Ravka where the deepest magic survives to vanquish the terrible legacy inside him. He will risk everything to save his country and himself. But some secrets aren't meant to stay buried—and some wounds aren't meant to heal.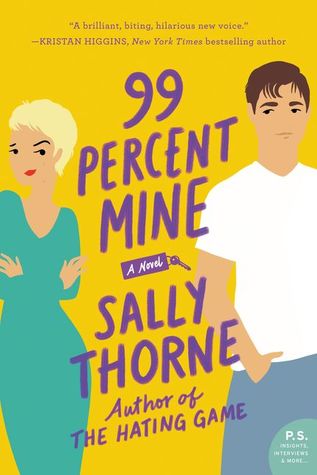 99 Percent Mine by Sally Thorne
Darcy Barrett has undertaken a global survey of men. She's travelled the world, and can categorically say that no one measures up to Tom Valeska, whose only flaw is that Darcy's twin brother Jamie saw him first and claimed him forever as his best friend. Despite Darcy's best efforts, Tom's off limits and loyal to her brother, 99%. That's the problem with finding her dream man at age eight and peaking in her photography career at age twenty—ever since, she's had to learn to settle for good enough.

When Darcy and Jamie inherit a tumble-down cottage from their grandmother, they're left with strict instructions to bring it back to its former glory and sell the property. Darcy plans to be in an aisle seat halfway across the ocean as soon as the renovations start, but before she can cut and run, she finds a familiar face on her porch: house-flipper extraordinaire Tom's arrived, he's bearing power tools, and he's single for the first time in almost a decade.

Suddenly Darcy's considering sticking around to make sure her twin doesn't ruin the cottage's inherent magic with his penchant for grey and chrome. She's definitely not staying because of her new business partner's tight t-shirts, or that perfect face that's inspiring her to pick up her camera again. Soon sparks are flying—and it's not the faulty wiring. It turns out one percent of Tom's heart might not be enough for Darcy anymore. This time around, she's switching things up. She's going to make Tom Valeska 99 percent hers.
And that's all the January 2019 releases that I could compile!
---
See any anticipated releases? Any books that I missed? Let me know!