It means a lot to me to be represented in books whether as a Muslim or an Arab.
I did some research and found some YA books that have either Muslim or Arab/Middle Eastern characters (Not necessarily both). My goal for this year is to read as many of these books as possible. I've noticed that I've read close to nothing, but hopefully I'll be changing that soon.
Amina has never been comfortable in the spotlight. She is happy just hanging out with her best friend, Soojin. Except now that she's in middle school everything feels different. Soojin is suddenly hanging out with Emily, one of the "cool" girls in the class, and even talking about changing her name to something more "American." Does Amina need to start changing too? Or hiding who she is to fit in? While Amina grapples with these questions, she is devastated when her local mosque is vandalized.
One Life to One Dawn.

In a land ruled by a murderous boy-king, each dawn brings heartache to a new family. Khalid, the eighteen-year-old Caliph of Khorasan, is a monster. Each night he takes a new bride only to have a silk cord wrapped around her throat come morning. When sixteen-year-old Shahrzad's dearest friend falls victim to Khalid, Shahrzad vows vengeance and volunteers to be his next bride. Shahrzad is determined not only to stay alive, but to end the caliph's reign of terror once and for all.

Night after night, Shahrzad beguiles Khalid, weaving stories that enchant, ensuring her survival, though she knows each dawn could be her last. But something she never expected begins to happen: Khalid is nothing like what she'd imagined him to be. This monster is a boy with a tormented heart. Incredibly, Shahrzad finds herself falling in love. How is this possible? It's an unforgivable betrayal. Still, Shahrzad has come to understand all is not as it seems in this palace of marble and stone. She resolves to uncover whatever secrets lurk and, despite her love, be ready to take Khalid's life as retribution for the many lives he's stolen. Can their love survive this world of stories and secrets?
American-born seventeen-year-old Maya Aziz is torn between worlds. There's the proper one her parents expect for their good Indian daughter: attending a college close to their suburban Chicago home, and being paired off with an older Muslim boy her mom deems "suitable." And then there is the world of her dreams: going to film school and living in New York City—and maybe (just maybe) pursuing a boy she's known from afar since grade school, a boy who's finally falling into her orbit at school.

There's also the real world, beyond Maya's control. In the aftermath of a horrific crime perpetrated hundreds of miles away, her life is turned upside down. The community she's known since birth becomes unrecognizable; neighbors and classmates alike are consumed with fear, bigotry, and hatred. Ultimately, Maya must find the strength within to determine where she truly belongs.
Life is quiet and ordinary in Amal's Pakistani village, but she had no complaints, and besides, she's busy pursuing her dream of becoming a teacher one day. Her dreams are temporarily dashed when—as the eldest daughter—she must stay home from school to take care of her siblings. Amal is upset, but she doesn't lose hope and finds ways to continue learning. Then the unimaginable happens—after an accidental run-in with the son of her village's corrupt landlord, Amal must work as his family's servant to pay off her own family's debt.

Life at the opulent Khan estate is full of heartbreak and struggle for Amal—especially when she inadvertently makes an enemy of a girl named Nabila. Most troubling, though, is Amal's growing awareness of the Khans' nefarious dealings. When it becomes clear just how far they will go to protect their interests, Amal realizes she will have to find a way to work with others if they are ever to exact change in a cruel status quo, and if Amal is ever to achieve her dreams.
Nahri has never believed in magic. Certainly, she has power; on the streets of 18th century Cairo, she's a con woman of unsurpassed talent. But she knows better than anyone that the trade she uses to get by—palm readings, zars, healings—are all tricks, sleights of hand, learned skills; a means to the delightful end of swindling Ottoman nobles.

But when Nahri accidentally summons an equally sly, darkly mysterious djinn warrior to her side during one of her cons, she's forced to accept that the magical world she thought only existed in childhood stories is real. For the warrior tells her a new tale: across hot, windswept sands teeming with creatures of fire, and rivers where the mythical marid sleep; past ruins of once-magnificent human metropolises, and mountains where the circling hawks are not what they seem, lies Daevabad, the legendary city of brass, a city to which Nahri is irrevocably bound.

In that city, behind gilded brass walls laced with enchantments, behind the six gates of the six djinn tribes, old resentments are simmering. And when Nahri decides to enter this world, she learns that true power is fierce and brutal. That magic cannot shield her from the dangerous web of court politics. That even the cleverest of schemes can have deadly consequences.

After all, there is a reason they say be careful what you wish for…
In a star system dominated by the brutal Vathek empire, eighteen-year-old Amani is a dreamer. She dreams of what life was like before the occupation; she dreams of writing poetry like the old-world poems she adores; she dreams of receiving a sign from Dihya that one day, she, too, will have adventure, and travel beyond her isolated moon.

But when adventure comes for Amani, it is not what she expects: she is kidnapped by the regime and taken in secret to the royal palace, where she discovers that she is nearly identical to the cruel half-Vathek Princess Maram. The princess is so hated by her conquered people that she requires a body double, someone to appear in public as Maram, ready to die in her place.

As Amani is forced into her new role, she can't help but enjoy the palace's beauty—and her time with the princess' fiancé, Idris. But the glitter of the royal court belies a world of violence and fear. If Amani ever wishes to see her family again, she must play the princess to perfection…because one wrong move could lead to her death.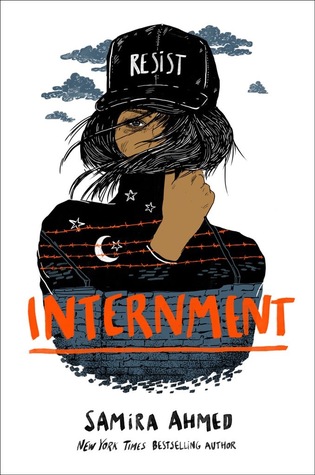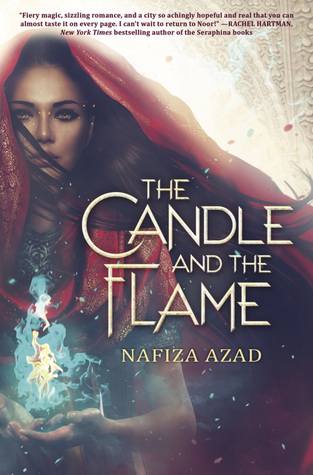 Rebellions are built on hope.

Set in a horrifying near-future United States, seventeen-year-old Layla Amin and her parents are forced into an internment camp for Muslim American citizens.

With the help of newly made friends also trapped within the internment camp, her boyfriend on the outside, and an unexpected alliance, Layla begins a journey to fight for freedom, leading a revolution against the internment camp's Director and his guards.

Heart-racing and emotional, Internment challenges readers to fight complicit silence that exists in our society today.
Fatima lives in the city of Noor, a thriving stop along the Silk Road. There the music of myriad languages fills the air, and people of all faiths weave their lives together. However, the city bears scars of its recent past, when the chaotic tribe of Shayateen djinn slaughtered its entire population — except for Fatima and two other humans. Now ruled by a new maharajah, Noor is protected from the Shayateen by the Ifrit, djinn of order and reason, and by their commander, Zulfikar.

But when one of the most potent of the Ifrit dies, Fatima is changed in ways she cannot fathom, ways that scare even those who love her. Oud in hand, Fatima is drawn into the intrigues of the maharajah and his sister, the affairs of Zulfikar and the djinn, and the dangers of a magical battlefield.

Nafiza Azad weaves an immersive tale of magic and the importance of names; fiercely independent women; and, perhaps most importantly, the work for harmony within a city of a thousand cultures and cadences.
People lived because she killed.
People died because he lived.

Zafira is the Hunter, disguising herself as a man when she braves the cursed forest of the Arz to feed her people. Nasir is the Prince of Death, assassinating those foolish enough to defy his autocratic father, the king. If Zafira was exposed as a girl, all of her achievements would be rejected; if Nasir displayed his compassion, his father would punish him in the most brutal of ways.

Both are legends in the kingdom of Arawiya—but neither wants to be.

War is brewing in Arawiya, and the Arz sweeps closer with each passing day, engulfing the land in shadow. When Zafira embarks on a quest to uncover a lost artifact that can restore magic to her suffering world and stop the Arz, Nasir is sent by the king on a similar mission: retrieve the artifact and kill the Hunter. But an ancient evil stirs as their journey unfolds—and the prize they seek may pose a threat greater than either can imagine.

Set in a world inspired by ancient Arabia.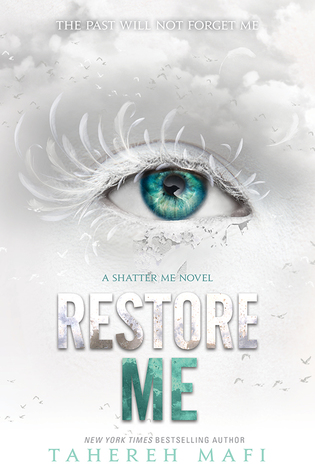 A music loving teen with OCD does everything she can to find her way back to her mother during the historic race riots in 1969 Kuala Lumpur, Malaysia, in this heart-pounding literary debut.

Melati Ahmad looks like your typical movie-going, Beatles-obsessed sixteen-year-old. Unlike most other sixteen-year-olds though, Mel also believes that she harbors a djinn inside her, one who threatens her with horrific images of her mother's death unless she adheres to an elaborate ritual of counting and tapping to keep him satisfied.

But there are things that Melati can't protect her mother from. On the evening of May 13th, 1969, racial tensions in her home city of Kuala Lumpur boil over. The Chinese and Malays are at war, and Mel and her mother become separated by a city in flames.

With a 24-hour curfew in place and all lines of communication down, it will take the help of a Chinese boy named Vincent and all of the courage and grit in Melati's arsenal to overcome the violence on the streets, her own prejudices, and her djinn's surging power to make it back to the one person she can't risk losing.
Juliette Ferrars thought she'd won. She took over Sector 45, was named the new Supreme Commander, and now has Warner by her side. But she's still the girl with the ability to kill with a single touch—and now she's got the whole world in the palm of her hand. When tragedy hits, who will she become? Will she be able to control the power she wields and use it for good?
Hassan has a secret–he can draw maps of places he's never seen and bend the shape of reality. When representatives of the newly formed Spanish monarchy arrive to negotiate the sultan's surrender, Fatima befriends one of the women, not realizing that she will see Hassan's gift as sorcery and a threat to Christian Spanish rule. With their freedoms at stake, what will Fatima risk to save Hassan and escape the palace walls?

As Fatima and Hassan traverse Spain with the help of a clever jinn to find safety, The Bird King asks us to consider what love is and the price of freedom at a time when the West and the Muslim world were not yet separate.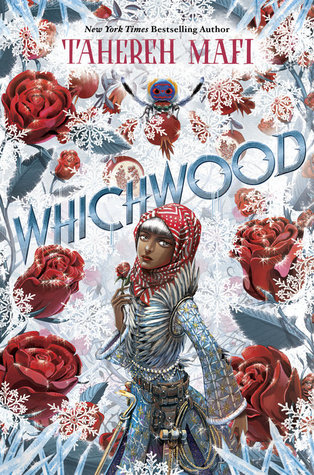 Our story begins on a frosty night…

Laylee can barely remember the happier times before her beloved mother died. Before her father, driven by grief, lost his wits (and his way). Before she was left as the sole remaining mordeshoor in the village of Whichwood, destined to spend her days washing the bodies of the dead and preparing their souls for the afterlife. It's become easy to forget and easier still to ignore the way her hands are stiffening and turning silver, just like her hair, and her own ever-increasing loneliness and fear.

But soon, a pair of familiar strangers appears, and Laylee's world is turned upside down as she rediscovers color, magic, and the healing power of friendship.
Kamala Khan is an ordinary girl from Jersey City — until she's suddenly empowered with extraordinary gifts. But who truly is the new Ms. Marvel? Teenager? Muslim? Inhuman? Find out as she takes the Marvel Universe by storm! When Kamala discovers the dangers of her newfound powers, she unlocks a secret behind them, as well. Is Kamala ready to wield these immense new gifts? Or will the weight of the legacy before her be too much to bear? Kamala has no idea, either. But she's comin' for you, Jersey!
Laia is a slave.

Elias is a soldier.

Neither is free.

Under the Martial Empire, defiance is met with death. Those who do not vow their blood and bodies to the Emperor risk the execution of their loved ones and the destruction of all they hold dear.

It is in this brutal world, inspired by ancient Rome, that Laia lives with her grandparents and older brother. The family ekes out an existence in the Empire's impoverished backstreets. They do not challenge the Empire. They've seen what happens to those who do.

But when Laia's brother is arrested for treason, Laia is forced to make a decision. In exchange for help from rebels who promise to rescue her brother, she will risk her life to spy for them from within the Empire's greatest military academy.

There, Laia meets Elias, the school's finest soldier—and secretly, its most unwilling. Elias wants only to be free of the tyranny he's being trained to enforce. He and Laia will soon realize that their destinies are intertwined—and that their choices will change the fate of the Empire itself.
---
Any favorites in this list?