We're always looking for new book recs to add to our (never ending) TBR.
For today's post I'll be continuing my YA fantasy books recs post featuring a bunch of amazing book bloggers!
Hope you find some new favorites in this list, and do give these amazing bloggers a follow.
And Booktube!
Becky: Strange the Dreamer is easily one of my favorite fantasy books of all time. Laini Taylor just creates this stunning world and her prose just encapsulate you from the start. This was one of the first books in a long time I found myself stopping what I was doing to just lay down and listen to the audiobook. This book has a little something for all fantasy lovers: a gripping (slow burn) romance, compelling characters, a unique magic system, and a realistic fantasy world. Though the audiobook format is not for everybody, I do highly recommend it. Steve West does a fantastic job bringing the world to life and there is a whimsical musical score that accompanies the narrative (just at the beginning, end, and changes from the different parts).
My second recommendation is Legendary by Stephanie Garber. This is one the best examples I can think of of a sequel improving on its predecessor and adding so much more to the world. Caraval was received with pretty mixed reception when it released last year, but Legendary was almost universally loved. This book introduced some compelling new characters, gave us a pretty steamy kissing scene (looking at you chapter 11), and answered one of the biggest questions from the first book. I also loved how this book expanded on the lore established in book 1, without retconning or drastically changing anything. Yes, we did get some fun reveals, but nothing that completely changes the first book. I think this book will pleasantly surprise those that read the first book, whether you loved it, hated it, or was somewhere in the middle!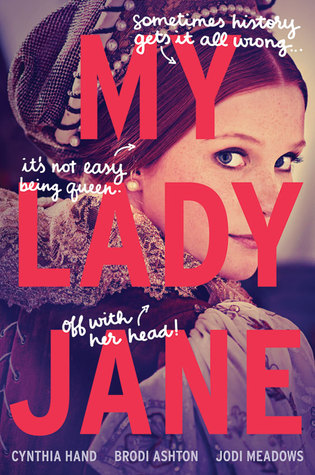 Kait: Three Dark Crowns is the perfect dark fantasy. It's a story about family, magic, and murder. There are a few different viewpoints in the story, and it's done so well! You can really tell the voices apart, and each one is a necessary and unique part of the story. I recommend this to everyone who's looking to get out of a reading slump, who wants some magic in their lives, or who like kickass female characters. (anyone seeing a pattern here?) 10/10 stars!
My Lady Jane is the lighthearted, hilarious, and magical retelling of one of the darkest times in English history. Anyone who can take the story of someone who was queen for only nine days and have me in stitches laughing is a genius, and this book is written by three! Jane herself is relatable to many (if not most) book nerds. She's bookish and sassy and wonderful. The entire cast is absolutely fantastic. I recommend this to EVERYONE. 11/10 stars!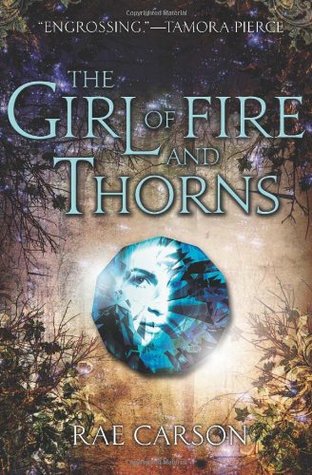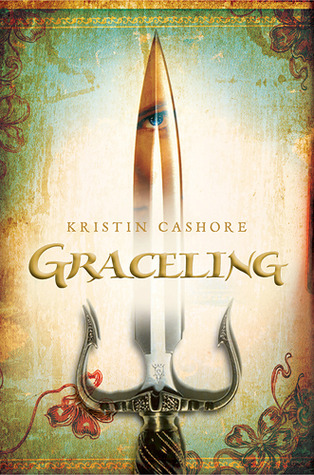 Br0wnEyedQueen: It's hard to describe my feels on this (The Girl of Fire and Thorns) because I just love it beyond reason. No expense is spared with a single character is their sense of self, their beliefs – Elisa's growth throughout most of all, you relate to her and all of her struggles effortlessly – especially the emotional ones – because we've all felt like we're not good enough or just eaten our feelings every once in a while. But Elisa is the best female heroine in recent YA history, her development is sunbeams in splendor, she becomes a freaking Empress by the last page of this incredible trilogy and the world-building is as thick as honey but just as sweetening all the same.

While the debate between reading this series in chronological or publication order will forever be  the true last battle (Narnia), I'm sure everyone has at least heard of Narnia at this point. Nonetheless, it should always be recommended when it comes to fantasy, Aslan told me as much. Not YA-centric, I know but more universal than most, I think you can get into this series at any age – Clive was clever in his writing like that.
I can only wholeheartedly recommend Graceling in the series as it's the only one I've read but that doesn't discount it's greatness as just a standalone story. My favorite aspect of reading this was the audiobook – if you're not hugely into audio or have never tried – I highly suggest this one be your introduction, it has a full cast of voice actors for you to eargasm over, as well as musical interludes between each chapter. When I first read this, I didn't realize it had so much more to offer than the story, making it all the more immersive and fantastic.

Salwa: TWT is set in a fictional world where the Herrani have been colonized by the Valorian Empire and thus have become slaves. Kestrel, the female MC, is the daughter of the Empire's military General. One day, when she is out shopping with her friend Jess, she finds herself buying a slave named Arin, and the story starts from there. If you want a break from the physically strong, badass female main character in YA, this is the book for you. It is full of political intrigue, as well as interesting and complex characters. Also, the sizzling forbidden romance between Kestrel and Arin is something you do not want to miss out!  
Set in a world where the kingdom of Lumatere is put under a curse following the murder of the royal family, Finnikin of the Rock starts with Finnikin, who is on a journey with his guardian, Sir Topher, to find the prince and heir to the throne, who has apparently survived the attack, as claimed by a girl named Evanjalin. This series is underrated, in my opinion, and should be read by more people because it is a wonderful story of finding home and fighting to protect loved ones. It has a set of very complex characters who are fighting for what they believe in. One thing I really loved about the series are the relationships, both romantic and familial, which are very honest and are truly admirable. This is very much worth your time, trust me.
In a world where people have the ability to control elemental magic (Air Awakens), called Sorcerers, our heroine Vhalla Yarl, a library apprentice living a simple life, may possess the rarest and most powerful magic ever known. After she saves the life of Prince Aldrik, heir to the throne, she becomes caught up in his world of sorcery and she must decide whether to continue her life as a simple library apprentice or join the prince and the other Sorcerers. I have just started this series but I have already been held captive by its brilliance. It has a slow start and it progresses slowly but I think it's one of the series's strong points. Elise Kova takes time to introduce you to the world and to the characters properly that you would not find yourself getting lost while reading. It has a total of five books and I cannot wait to finish it! These are self-published books so if you want to support Elise, definitely check out the series and her other series as well! Also, I have probably mentioned this a thousand times but the book covers are just gorgeous!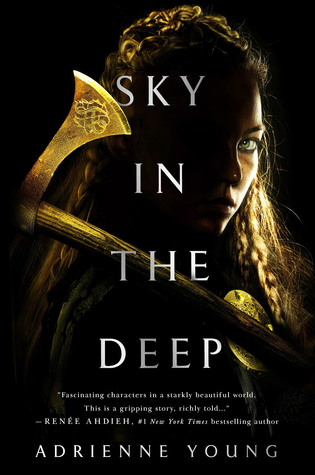 Melanie: Reign of the Fallen by Sarah Glenn Marsh –How could I not recommend a book that has necromancers? I mean come on! This is a really incredible book that deals very authentically with issues such as addiction and depression, while going on an epic fantasy journey. This is also an ownvoice LGBTQIA+ novel and has fantastic representation. 
Sky in the Deep by Adrienne Young – This book is just plain badass. There is no other way of saying it! I loved seeing female vikings right in the thick of things in a clan war. It gave me all the girl power feels I could dream of. Honestly, do I really have to say more than female vikings?
Aisha: I would love to recommend When I Cast Your Shadow by the awesome Sarah Porter. While this book is very strange and sort of unreal/ real all at the same time, it is a book that has stuck with me since I read it last year.
The reason why I adore WICYS is because you're able to read through a handful of perspectives that are essential to the eerie, dream-like story. At times, in this dream-like world, the creep factor is certainly present, but it only lends itself to the amazing storytelling. While the story is astonishingly atmospheric, the different characters are full of life (or death), for they are all very complex, flawed, and realistic. It placed me in a trance that was very harsh and just as lovely. It was such an awesome reading experience! So, if you're looking for an great read with much of what I mentioned above, please grab When I Cast Your Shadow.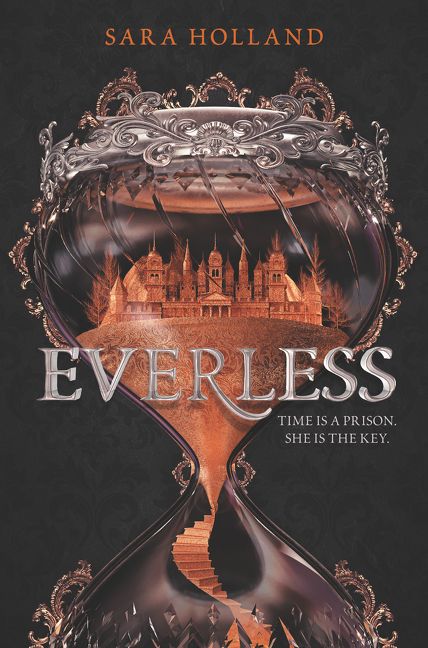 Nancy: Carry On – I love Carry On for its magic and Simon-Baz feels. It has also got well written drama and suspense. All in all, a complete package I can't recommend enough.
Everless – My Whovian heart loved how Everless explored the concept of time and rebirth (read: regeneration). And with some royal drama set in the middle of it all. If you love fantasy, do give this one a go!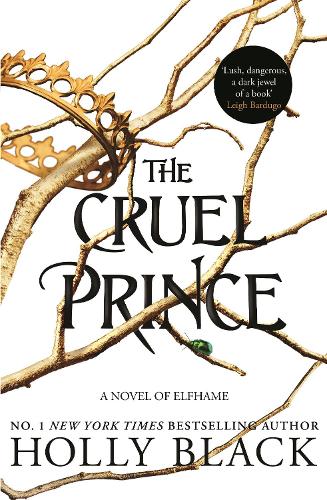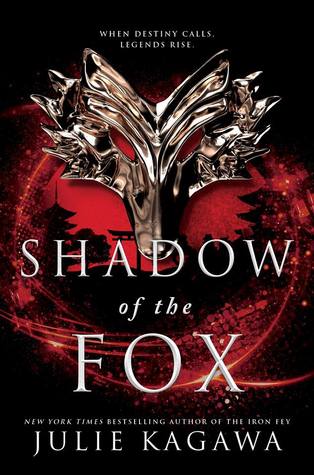 Camile: If you like morally gray characters, mean fairies, and a lot of court politics and backstabbing, then you're probably going to like The Cruel Prince. No wonder people call it the Game of Thrones of YA.
Now Shadow of the Fox is a own voices Japanese mythology inspired fantasy with very interesting characters. If you like japanese culture, and slow burn relationships, you'll probably enjoy this.
Veronika: Not Even Bones is one of those books that is so underrated and under-promoted that I want to scream. This book, y'all, this book deserves love and hype and all the support, because it's unique, well-written and has a cast made up of 99% morally gray and/or villainous characters. 
Nita's parents have an… interesting family business going on. The mom hunts down supernatural beings, brings them home where Nita dissects them, so they can sell the different parts on the black market afterwards. Nita is able to rationalize doing this, as these people are already dead and she couldn't have helped, but things change when her mom brings home a live subject… 
The whole book was fantastic, don't get me wrong, but Nita stole the show and became one of my all time favorite characters. I adored her and loved to see the development she went through during the novel. All the horrific things that she experienced – some she saw, some were done to her, others she herself committed – left her different than she used to be, but she was nonetheless a character I was rooting for. Smart, cunning and a fast-thinker – she was certainly a fun character t read about.  Hands down one of my favorite books of 2018. 
---
Any favorites? What books would you recommend?