Would you look at that. It's February already! More amazing book releases are coming this month so look out for these wonderful new titles!
February 1st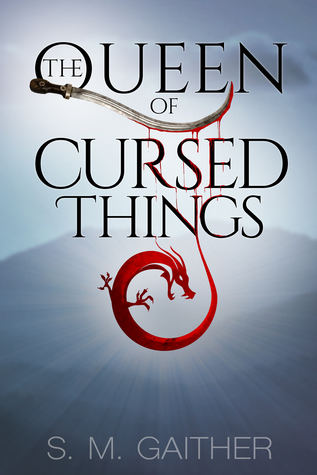 The Queen of Cursed Things (The Queen of Cursed Things, #1) by S.M. Gaither
She's the last member of a cursed and deadly clan.
He's the crown prince with a dangerous secret.
Together, they'll save the empire–or destroy it.

Decades ago, the High King of Sundolia waged a war that vanquished the serpent clan and drove them out of the empire, reducing them to nothing more than legends spoken of in occasional frightened whispers.

But they did not leave peacefully. Their parting gift included curses that now rest within the empire's soil, beneath the shade of its jungles, treading through the waves of its seas. Growing more and more dormant as the years pass under the shadow of that increasingly tyrannical high king.

Until Alaya–a girl with a hidden serpent mark who shouldn't exist–accidentally wakes one of them up. Then another. And suddenly she finds herself near universally despised and feared, a scapegoat exiled from her adopted village and left with no choice but to seek the truth about her cursed bloodline. About her true home. About a power, stolen from the serpent goddess herself, that is supposedly resting in that home. It is the sort of power that could help her overthrow a king, expose the lies he's told, and put a stop to his wars.

But the closer she gets to that power, the more complicated the truth becomes. The more dangerous her waking power seems. And the more she begins to wonder: Can you still be the hero if you were born a curse?
Smoke and Summons (Numina Trilogy, #1) by Charlie N. Holmberg
A captivating world of monsters and magic from the Wall Street Journal bestselling author of The Paper Magician Series.

As a human vessel for an ancient spirit, Sandis lives no ordinary life. At the command of her master, she can be transformed against her will into his weapon—a raging monster summoned to do his bidding. Unlike other vessels, Sandis can host extremely powerful spirits, but hosting such creatures can be fatal. To stay alive, she must run. And in a city fueled by smoke and corruption, she finds a surprising ally.

A cunning thief for hire, Rone owns a rare device that grants him immortality for one minute every day—a unique advantage that will come in handy in Sandis's fight for freedom. But Sandis's master knows how powerful she is. He's determined to get her back, and he has the manpower to find her, wherever she runs.

Now, to outwit her pursuers, Sandis must put all her trust in Rone and his immortal device. For her master has summoned more than mere men to hunt her down…
February 4th
Malice by Pintip Dunn
What I know: a student in my school will one day wipe out two-thirds of the population with a virus.

What I don't know: who it is.

In a race against the clock, I not only have to figure out their identity, but I'll have to outwit a voice from the future telling me to kill them. Because I'm starting to realize no one is telling the truth. But how can I play chess with someone who already knows the outcome of my every move? Someone so filled with malice she's lost all hope in humanity? Well, I'll just have to find a way―because now she's drawn a target on the only boy I've ever loved…
February 5th
The Ruin of Kings (A Chorus of Dragons, #1) by Jenn Lyons
There are the old stories. And then there's what actually happens.

Kihrin is a bastard orphan who grew up on storybook tales of long-lost princes and grand quests. When he is claimed against his will as the long-lost son of a treasonous prince, Kihrin finds that being a long-lost prince isn't what the storybooks promised.

Far from living the dream, Kihrin finds himself practically a prisoner, at the mercy of his new family's power plays and ambitions. He also discovers that the storybooks have lied about a lot of other things things, too: dragons, demons, gods, prophecies, true love, and how the hero always wins.

Then again, maybe he's not the hero, for Kihrin isn't destined to save the empire.

He's destined to destroy it . . .
A Danger to Herself and Others by Alyssa Sheinmel
Only when she's locked away does the truth begin to escape…

Four walls. One window. No way to escape. Hannah knows there's been a mistake. She didn't need to be institutionalized. What happened to her roommate at her summer program was an accident. As soon as the doctors and judge figure out that she isn't a danger to herself or others, she can go home to start her senior year. In the meantime, she is going to use her persuasive skills to get the staff on her side.

Then Lucy arrives. Lucy has her own baggage. And she may be the only person who can get Hannah to confront the dangerous games and secrets that landed her in confinement in the first place.
The Waning Age by S.E. Grove
In a parallel present San Francisco, Natalia Peña works as a hotel maid, practices martial arts, and cares for her eleven-year-old brother, Calvino. In this version of our world, all children start to "wane" when they reach Cal's age; by their teen years, they've lost their ability to feel emotion. But Cal isn't waning. When a mysterious corporation kidnaps him for testing, Natalia's reaction surprises her: she's crushed, and she'll do anything to save her brother from their experiments. But the road to his rescue leads her into the path of a dashing but troubled billionaire's son, a cadre of killers, and, eventually, the shocking truth about waning. Filled with twists and turns, The Waning Age is a powerful mirror that shows us the danger of becoming desensitized to violence and the remarkable, transformative power of love.
Enchantee by Gita Trelease
Paris in 1789 is a labyrinth of twisted streets, filled with beggars, thieves, revolutionaries—and magicians…

When smallpox kills her parents, Camille Durbonne must find a way to provide for her frail, naive sister while managing her volatile brother. Relying on petty magic—la magie ordinaire—Camille painstakingly transforms scraps of metal into money to buy the food and medicine they need. But when the coins won't hold their shape and her brother disappears with the family's savings, Camille must pursue a richer, more dangerous mark: the glittering court of Louis XVI and Marie Antoinette.

With dark magic forbidden by her mother, Camille transforms herself into the 'Baroness de la Fontaine' and is swept up into life at the Palace of Versailles, where aristocrats both fear and hunger for la magie. There, she gambles at cards, desperate to have enough to keep herself and her sister safe. Yet the longer she stays at court, the more difficult it becomes to reconcile her resentment of the nobles with the enchantments of Versailles. And when she returns to Paris, Camille meets a handsome young balloonist—who dares her to hope that love and liberty may both be possible.

But la magie has its costs. And when Camille loses control of her secrets, the game she's playing turns deadly. Then revolution erupts, and she must choose—love or loyalty, democracy or aristocracy, freedom or magic—before Paris burns…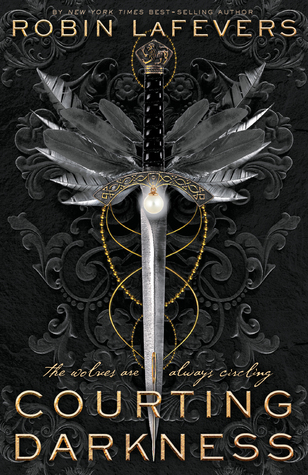 Courting Darkness (Courting Darkness Duology, #1) by Robin LaFevers
Death wasn't the end, it was only the beginning…

Sybella has always been the darkest of Death's daughters, trained at the convent of Saint Mortain to serve as his justice. But she has a new mission now. In a desperate bid to keep her two youngest sisters safe from the family that nearly destroyed them all, she agrees to accompany the duchess to France, where they quickly find themselves surrounded by enemies. Their one ray of hope is Sybella's fellow novitiates, disguised and hidden deep in the French court years ago by the convent—provided Sybella can find them.

Genevieve has been undercover for so many years, she struggles to remember who she is or what she's supposed to be fighting for. Her only solace is a hidden prisoner who appears all but forgotten by his guards. When tragedy strikes, she has no choice but to take matters into her own hands—even if it means ignoring the long awaited orders from the convent.

As Sybella and Gen's paths draw ever closer, the fate of everything they hold sacred rests on a knife's edge. Will they find each other in time, or will their worlds collide, destroying everything they care about?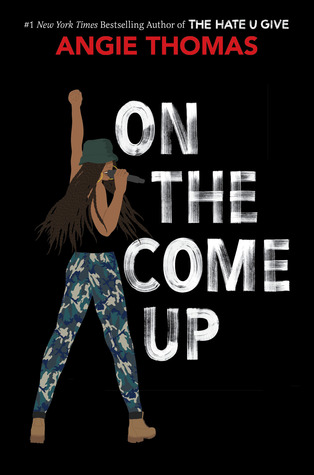 On the Come Up by Angie Thomas
ixteen-year-old Bri wants to be one of the greatest rappers of all time. Or at least make it out of her neighborhood one day. As the daughter of an underground rap legend who died before he hit big, Bri's got big shoes to fill. But now that her mom has unexpectedly lost her job, food banks and shutoff notices are as much a part of Bri's life as beats and rhymes. With bills piling up and homelessness staring her family down, Bri no longer just wants to make it—she has to make it.

On the Come Up is Angie Thomas's homage to hip-hop, the art that sparked her passion for storytelling and continues to inspire her to this day. It is the story of fighting for your dreams, even as the odds are stacked against you; of the struggle to become who you are and not who everyone expects you to be; and of the desperate realities of poor and working-class black families.
Fame, Fate, and the First Kiss by Kasie West
Lacey Barnes has dreamt of being in a movie for as long as she can remember. However, while her dream did include working alongside the hottest actor in Hollywood, it didn't involve having to finish up her senior year of high school at the same time she was getting her big break. Although that is nothing compared to Donavan, the straight-laced student her father hires to tutor her, who is a full-on nightmare.

As Lacey struggles to juggle her burgeoning career, some on-set sabotage, and an off-screen romance with the unlikeliest of leading men, she quickly learns that sometimes the best stories happen when you go off script.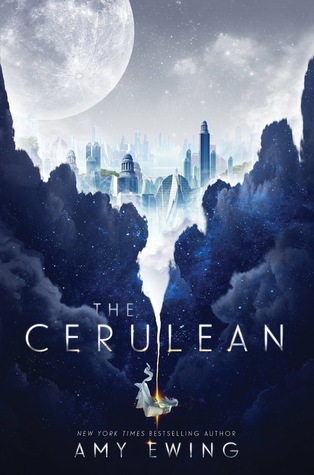 The Cerulean (Untitled Duology, #1) by Amy Ewing
Sera has always felt as if she didn't belong among her people, the Cerulean. She is curious about everything and can't stop questioning her three mothers, her best friend, Leela, and even the High Priestess. Sera has longed for the day when the tether that connects her City Above the Sky to the earthly world below finally severs and sends the Cerulean to a new planet.

But when Sera is chosen as the sacrifice to break the tether, she doesn't know what to feel. To save her City, Sera must throw herself from its edge and end her own life. But something goes wrong and she survives the fall, landing in a place called Kaolin. She has heard tales about the humans there, and soon learns that the dangers her mothers warned her of are real. If Sera has any hope to return to her City, she'll have to find the magic within herself to survive.
Dark of the West (Glass Alliance, #1) by Joanna Hathaway
He was raised in revolution. She was raised in a palace. Can their love stop a war? Code Name Verity meets The Winner's Curse in Joanna Hathaway's Dark of the West, a breathtaking YA fantasy debut.

Aurelia Isendare is a princess of a small kingdom in the North, raised in privilege but shielded from politics as her brother prepares to step up to the throne. Halfway around the world, Athan Dakar, the youngest son of a ruthless general, is a fighter pilot longing for a life away from the front lines. When Athan's mother is shot and killed, his father is convinced it's the work of his old rival, the Queen of Etania—Aurelia's mother. Determined to avenge his wife's murder, he devises a plot to overthrow the Queen, a plot which sends Athan undercover to Etania to gain intel from her children.

Athan's mission becomes complicated when he finds himself falling for the girl he's been tasked with spying upon. Aurelia feels the same attraction, all the while desperately seeking to stop the war threatening to break between the Southern territory and the old Northern kingdoms that control it—a war in which Athan's father is determined to play a role. As diplomatic ties manage to just barely hold, the two teens struggle to remain loyal to their families and each other as they learn that war is not as black and white as they've been raised to believe.
Stolen Time (Dark Stars, #1) by Danielle Rollins
Seattle, 1913 // Dorothy is trapped. Forced into an engagement to a wealthy man just so she and her mother can live comfortably for the rest of their days, she'll do anything to escape. Including sneaking away from her wedding and bolting into the woods to disappear.

New Seattle, 2077 // Ash is on a mission. Rescue the professor—his mentor who figured out the secret to time travel—so together they can put things right in their devastated city. But searching for one man means endless jumps through time with no guarantee of success.

When Dorothy collides with Ash, she sees it as her chance to start fresh—she'll stow away in his plane and begin a new life wherever they land. Then she wakes up in a future that's been ripped apart by earthquakes and floods; where vicious gangs rule the submerged city streets and a small group of intrepid travelers from across time are fighting against the odds to return things to normal. What Dorothy doesn't know is that she could hold the key to unraveling the past—and her arrival may spell Ash's ultimate destruction.
Lady Smoke (Ash Princess Trilogy, #2) by Laura Sebastian
The Kaiser murdered Theodosia's mother, the Fire Queen, when Theo was only six. He took Theo's country and kept her prisoner, crowning her Ash Princess–a pet to toy with and humiliate for ten long years. That era has ended. The Kaiser thought his prisoner weak and defenseless. He didn't realize that a sharp mind is the deadliest weapon.

Theo no longer wears a crown of ashes. She has taken back her rightful title, and a hostage–Prinz Soren. But her people remain enslaved under the Kaiser's rule, and now she is thousands of miles away from them and her throne.

To get them back, she will need an army. Only, securing an army means she must trust her aunt, the dreaded pirate Dragonsbane. And according to Dragonsbane, an army can only be produced if Theo takes a husband. Something an Astrean Queen has never done.

Theo knows that freedom comes at a price, but she is determined to find a way to save her country without losing herself.
The Antidote by Shelley Sackier
Magic is not allowed, under any circumstances — even if it could save someone's life. Instead, there are herbal remedies and traditional techniques that have been painstakingly recorded in lieu of using the mystical arts. Fee knows this, so she keeps her magic a secret.

Except her best friend, Xavi, is deathly ill. He's also the crown prince. Saving him is important, not only for her, but for the entire kingdom.

Fee's desperation to save her friend means she can barely contain the magic inside her. And after the tiniest of slips, Fee is thrust into a dark and secretive world that is as alluring as it is dangerous.

If she gives in, it could mean she can save Xavi. But it also means that those who wish to snuff out magic might just snuff her out in the process.
The Deceivers by Kristen Simmons
Pretty Little Liars meets Ocean's 11 in this intrigue-filled contemporary drama from acclaimed author Kristen Simmons.

Welcome to Vale Hall, the school for aspiring con artists.

When Brynn Hilder is recruited to Vale, it seems like the elite academy is her chance to start over, away from her mom's loser boyfriend and her rundown neighborhood. But she soon learns that Vale chooses students not so much for their scholastic talent as for their extracurricular activities, such as her time spent conning rich North Shore kids out of their extravagant allowances.

At first, Brynn jumps at the chance to help the school in its mission to rid the city of corrupt officials–because what could be better than giving entitled jerks what they deserve? But that's before she meets her mark–a senator's son–and before she discovers the school's headmaster has secrets he'll stop at nothing to protect. As the lines between right and wrong blur, Brynn begins to realize she's in way over head.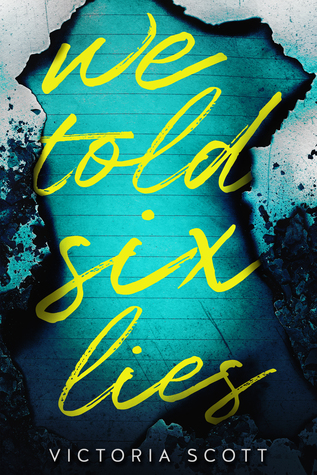 We Told Six Lies by Victoria Scott
Remember how many lies we told, Molly? It's enough to make my head spin. You were wild when I met you, and I was mad for you. But then something happened. And now you're gone.

But don't worry. I'll find you. I just need to sift through the story of us to get to where you might be. I've got places to look, and a list of names.

The police have a list of names, too. See now? There's another lie. There is only one person they're really looking at, Molly.

And that's yours truly.
February 7th
Fierce Fragile Hearts (Beautiful Broken Things, #2)
Fierce Fragile Hearts is the stunning companion novel to Sara Barnard's YA bestseller Beautiful Broken Things. It is about leaving the past behind, the friends who form your future, and learning to find love, in all its forms.

Two years after a downward spiral took her as low as you can possibly go, Suzanne is starting again. Again. She's back in Brighton, the only place she felt she belonged, back with her best friends Caddy and Rosie. But they're about to leave for university. When your friends have been your light in the darkness, what happens when you're the one left behind?
February 12th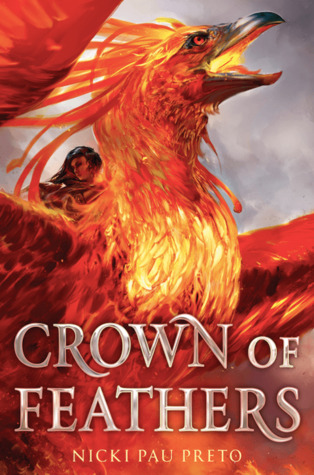 Crown of Feather (Crown of Feathers, #1) by Nicki Pau Preto
I had a sister, once…

In a world ruled by fierce warrior queens, a grand empire was built upon the backs of Phoenix Riders—legendary heroes who soared through the sky on wings of fire—until a war between two sisters ripped it all apart.

I promised her the throne would not come between us.

Sixteen years later, Veronyka is a war orphan who dreams of becoming a Phoenix Rider from the stories of old. After a shocking betrayal from her controlling sister, Veronyka strikes out alone to find the Riders—even if that means disguising herself as a boy to join their ranks.

But it is a fact of life that one must kill or be killed. Rule or be ruled.

Just as Veronyka finally feels like she belongs, her sister turns up and reveals a tangled web of lies between them that will change everything. And meanwhile, the new empire has learned of the Riders' return and intends to destroy them once and for all.

Sometimes the title of queen is given. Sometimes it must be taken.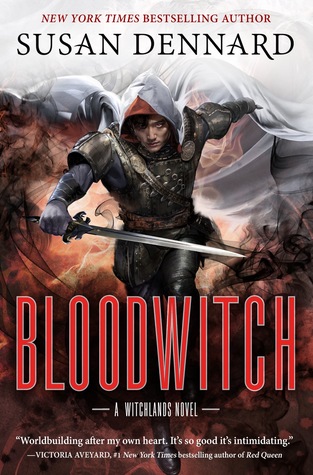 Bloodwitch (The Witchlands, #3) by Susan Dennard
High in a snowy mountain range, a monastery that holds more than just faith clings to the side of a cliff. Below, thwarted by a lake, a bloodthirsty horde of raiders await the coming of winter and the frozen path to destroy the sanctuary and its secrets.

The Bloodwitch Aeduan has teamed up with the Threadwitch Iseult and the magical girl Owl to stop the destruction. But to do so, he must confront his own father, and his past.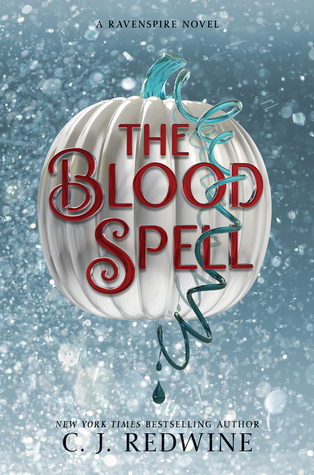 The Blood spell (Ravenspire, #4) by C.J. Redwine
Blue de la Cour has her life planned: hide the magic in her blood and continue trying to turn metal into gold so she can help her city's homeless. But when her father is murdered and a cruel but powerful woman claims custody of Blue and her property, one wrong move could expose her—and doom her once and for all. The only one who can help? The boy she's loathed since childhood: Prince Kellan.

Kellan Renard, crown prince of Balavata, is walking a thin line between political success and devastating violence. Newly returned from boarding school, he must find a bride among the kingdom's head families and announce his betrothal—but escalating tension among the families makes the search nearly impossible. He's surprised to discover that the one person who makes him feel like he can breathe is Blue, the girl who once ruined all his best adventures.

When mysterious forces lead to disappearances throughout Balavata, Blue and Kellan must work together to find the truth. What they discover will lead them to the darkest reaches of the kingdom, and to the most painful moments of their pasts. When romance is forbidden and evil is rising, can Blue save those she loves, even if it costs her everything?
The Triumphant (The Valiant, #3) by Lesley Livingston
"You are from a world, Fallon, that values honor over everything else. Rome is not that world."

In the wake of their victorious fight to win back the Ludus Achillea, Fallon and her gladiatrix sisters have become the toast of the Republic. Only for Fallon, glory turns to ashes when she learns that Cai has been stripped of his Decurion rank and declared infamia, cast down to serve as one of Caesar's gladiators. All because he chose his love for her over the life of his treacherous father during the ludus uprising.

But treachery in Rome runs far deeper than Fallon ever suspected. While she is fighting for Cai's freedom, the unthinkable happens and the Republic begins to tear itself apart at the seams. In the chaos that follows, the Achillea gladiatrices lose any protection they might have had once and for all. They're not the only ones.

When Fallon discovers that Cleopatra is in grave danger, she and her sister Sorcha rally their war band in an attempt to spirit the Queen of Aegypt out of Rome, embarking on a remarkable journey that will take them to Alexandria—the wonder of the ancient world—and beyond. Far beyond. Along the way, Fallon will have to decide where her heart truly lies, as well as what—and who—she is willing to sacrifice to get there.
Spectacle by Jodie Lynn Zdrok
Paris, 1887.

Sixteen-year-old Nathalie Baudin writes the daily morgue column for Le Petit Journal. Her job is to summarize each day's new arrivals, a task she finds both fascinating and routine. That is, until the day she has a vision of the newest body, a young woman, being murdered–from the perspective of the murderer himself.

When the body of another woman is retrieved from the Seine days later, Paris begins to buzz with rumors that this victim may not be the last. Nathalie's search for answers sends her down a long, twisty road involving her mentally ill aunt, a brilliant but deluded scientist, and eventually into the Parisian Catacombs. As the killer continues to haunt the streets of Paris, it becomes clear that Nathalie's strange new ability may make her the only one who can discover the killer's identity–and she'll have to do it before she becomes a target herself.
The Black Coats by Colleen Oakes
Roses are read, violets are blue, if you hurt us, we're coming for you.

The deeply secretive Black Coats have been exacting vengeance on men who hurt girls and women for years. And Thea has just received an invitation to join them. This is the opportunity she's been waiting for to finally get justice for her cousin Natalie, whose killer went free.

Thea dives head first into the group, training every day with other girls whose stories rival hers. Together they carry out Balancings—acts of revenge guaranteed to teach a lesson. With every predator threatened, every blackmailer exposed, and every date rapist punished, Thea can feel herself getting closer to avenging Natalie's death.

But then the Balancings begin to escalate in brutality, and Thea discovers that the Black Coats are not all they seem to be. Thea must confront just how far she's willing to go for justice—and what kind of justice Natalie, and Thea herself, deserve. Because when the line between justice and revenge is razor thin, it's hard not to get cut.
Comics Will Break Your Heart by Faith Erin Hicks
Miriam's family should be rich. After all, her grandfather was the co-creator of smash-hit comics series The TomorrowMen. But he sold his rights to the series to his co-creator in the 1960s for practically nothing, and now that's what Miriam has: practically nothing. And practically nothing to look forward to either-how can she afford college when her family can barely keep a roof above their heads? As if she didn't have enough to worry about, Miriam's life gets much more complicated when a cute boy shows up in town . . . and turns out to be the grandson of the man who defrauded Miriam's grandfather, and heir to the TomorrowMen fortune.

In her endearing debut novel, cartoonist Faith Erin Hicks pens a sensitive and funny Romeo and Juliet tale about modern romance, geek royalty, and what it takes to heal the long-festering scars of the past (Spoiler Alert: love).
The Great Unknowable End by Kathryn Ormsbee
Slater, Kansas is a small town where not much seems to happen.

Stella dreams of being a space engineer. After Stella's mom dies by suicide and her brother runs off to Red Sun, the local hippie commune, Stella is forced to bring her dreams down to Earth to care for her sister Jill.

Galliard has only ever known life inside Red Sun. There, people accept his tics, his Tourette's. But when he's denied Red Sun's resident artist role he believed he was destined for, he starts to imagine a life beyond the gates of the compound…

The day Stella and Galliard meet, there is something in the air in their small town. Literally. So begins weeks of pink lightning, blood red rain, unexplained storms… And a countdown clock appears mysteriously above the town hall. With time ticking down to some great, unknowable end they'll each have to make a choice.

If this is really the end of the world, who do they want to be when they face it?
February 19th
Clouded By Envy by Candace Robinson
Brenik has always been envious of his twin sister, Bray. Growing up as fairy-like creatures, known as bats, everything came easier to Bray. While Brenik spent his time in her shadows, never feeling he was enough. After escaping their world of Laith, and living on Earth for ten years, Brenik attempts to strike a deal with the Stone of Desire to become human. Though true humanity is not an option, he will accept the curse that will alter him to get as close as he can.

Living in a tree trunk for the past year hasn't been easy for Bray, more so after her brother disappears again. When a human boy and his brother, Wes, find her, a new friendship is struck. Through Wes, Bray learns there can be more to life than waiting within a tree. But worrying over where Brenik has vanished to always remains in the back of her mind.

When Bray reunites with Brenik, she realizes she must help him break the curse after she discovers the need for blood is beginning to overpower him. The curse not only damages those who get close to Brenik, but it could also destroy whatever is blooming between Bray and Wes.
The Art of Losing by Lizzy Mason
On one terrible night, 17-year-old Harley Langston's life changes forever. At a party she discovers her younger sister, Audrey, hooking up with her boyfriend, Mike—and she abandons them both in a rage. When Mike drunkenly attempts to drive Audrey home, he crashes and Audrey ends up in a coma. Now Harley is left with guilt, grief, pain and the undeniable truth that her ex-boyfriend (who is relatively unscathed) has a drinking problem. So it's a surprise that she finds herself reconnecting with Raf, a neighbor and childhood friend who's recently out of rehab and still wrestling with his own demons. At first Harley doesn't want to get too close to him. But as Audrey awakens and slowly recovers, Raf starts to show Harley a path forward that she never would have believed possible—one guided by honesty, forgiveness, and redemption.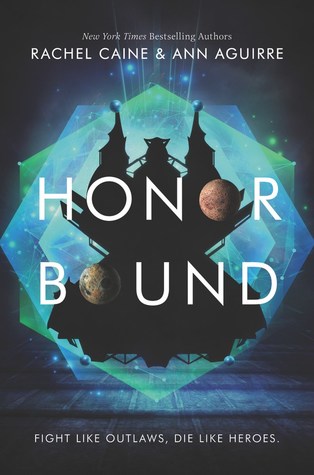 Honor Bound (The Honors, #2) by Rachel Caine & Ann Aguirre
Zara Cole was a thief back on Earth, but she's been recently upgraded to intergalactic fugitive. On the run after a bloody battle in a covert war that she never expected to be fighting, Zara, her co-pilot Beatriz, and their Leviathan ship Nadim barely escaped the carnage with their lives. Now Zara and her crew of Honors need a safe haven, far from the creatures who want to annihilate them. But with two wounded Leviathan to treat, plus human and non-human refugees to help, they'll have to settle for the nearest outpost, called the Sliver: a wild, dangerous warren of alien criminals. Zara's skills from the Zone may be invaluable. However, Zara discovers that the secrets of the Sliver may have the power to turn the tide of the war they left behind—but in the wrong direction. Soon Zara will have to make a choice: stand against the ultimate evil or run from it. But she's never walked away from a fight.
The Afterward by E.K. Johnston
It has been a year since the mysterious godsgem cured Cadrium's king and ushered in what promised to be a new golden age. The heroes who brought the gem home are renowned in story and song, but for two fellows on the quest, peace and prosperity do not come easily.

Apprentice Knight Kalanthe Ironheart wasn't meant for heroism this early in life, and while she has no intention of giving up the notoriety she has earned, her reputation does not pay her bills. With time running out, Kalanthe may be forced to betray not her kingdom or her friends, but her own heart as she seeks a stable future for herself and those she loves.

Olsa Rhetsdaughter was never meant for heroism at all. Beggar, pick pocket, thief, she lived hand to mouth on the city streets until fortune–or fate–pulled her into Kalanthe's orbit. And now she's quite reluctant to leave it. Even more alarmingly, her fame has made her recognizable, which makes her profession difficult, and a choice between poverty and the noose isn't much of a choice at all.

Both girls think their paths are laid out, but the godsgem isn't quite done with them and that new golden age isn't a sure thing yet.

In a tale both sweepingly epic and intensely personal, Kalanthe and Olsa fight to maintain their newfound independence and to find their way back to each other.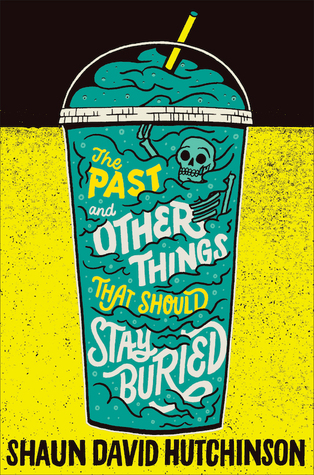 The Past and Other Things That Should Stay Buried by Shaun David Hutchinson
A good friend will bury your body, a best friend will dig you back up.

Dino doesn't mind spending time with the dead. His parents own a funeral home, and death is literally the family business. He's just not used to them talking back. Until Dino's ex-best friend July dies suddenly—and then comes back to life. Except not exactly. Somehow July is not quite alive, and not quite dead.

As Dino and July attempt to figure out what's happening, they must also confront why and how their friendship ended so badly, and what they have left to understand about themselves, each other, and all those grand mysteries of life.
Mist, Metal, and Ash (Ink, Iron, and Glass, #2) by Gwendolyn Clare
In an alternate 19th-century Italy, Elsa has an incredible gift: she can craft new worlds with precise lines of script written in books. But political extremists have stolen the most dangerous book ever scribed―one that can rewrite the Earth itself.

Now Elsa must track down the friend who betrayed her and recover the book before its destructive power is unleashed. Can she handle the secrets she'll uncover along the way―including the ones hiding in her own heart?
A Soldies and a Liar by Caitlin Lochner
In a world on the brink of war, four superpowered teens must learn to work together for peace in Caitlin Lochner's action-packed debut novel, A Soldier and A Liar.

Lai Cathwell is good at keeping secrets. As a Nyte, a supernaturally gifted teenager who is feared and shunned by the ungifted, this skill is essential to survival. Orchestrating her own imprisonment to escape military duty has only honed her ability to deceive others. But when rebels start attacking the city, Lai is dragged back into the fight with a new team of Nytes.

Thrown together with Jay, a self-conscious perfectionist consumed by the desire to be accepted; Al, a short-tempered fighter lying for the sake of revenge; and Erik, an amnesiac hell-bent on finding his memories and his place in the world, Lai realizes she's facing an entirely different kind of challenge–one that might just be impossible. But if this team can't learn to work together, the entire sector will be plunged into war.
Immortal Code by Lillian Clark
For Nari, aka Narioka Diane, aka hacker digital alter ego "d0l0s," it's college and then a career at "one of the big ones," like Google or Apple. Keagan, her sweet, sensitive boyfriend, is happy to follow her wherever she may lead. Reese is an ace/aro visual artist with plans to travel the world. Santiago is off to Stanford on a diving scholarship, with very real Olympic hopes. And Bellamy? Physics genius Bellamy is admitted to MIT—but the student loan she'd been counting on is denied when it turns out her estranged father—one Robert Foster—is loaded.

Nari isn't about to let her friend's dreams be squashed by a deadbeat billionaire, so she hatches a plan to steal just enough from Foster to allow Bellamy to achieve her goals.
February 26th
Four Dead Queens by Astrid Scholte
A divided nation. Four Queens. A ruthless pickpocket. A noble messenger. And the murders that unite them.
​
Get in quick, get out quicker.

These are the words Keralie Corrington lives by as the preeminent dipper in the Concord, the central area uniting the four quadrants of Quadara. She steals under the guidance of her mentor Mackiel, who runs a black market selling their bounty to buyers desperate for what they can't get in their own quarter. For in the nation of Quadara, each quarter is strictly divided from the other. Four queens rule together, one from each region:

Toria: the intellectual quarter that values education and ambition
Ludia: the pleasure quarter that values celebration, passion, and entertainment
Archia: the agricultural quarter that values simplicity and nature
Eonia: the futurist quarter that values technology, stoicism and harmonious community

When Keralie intercepts a comm disk coming from the House of Concord, what seems like a standard job goes horribly wrong. Upon watching the comm disks, Keralie sees all four queens murdered in four brutal ways. Hoping that discovering the intended recipient will reveal the culprit – information that is bound to be valuable bartering material with the palace – Keralie teams up with Varin Bollt, the Eonist messenger she stole from, to complete Varin's original job and see where it takes them.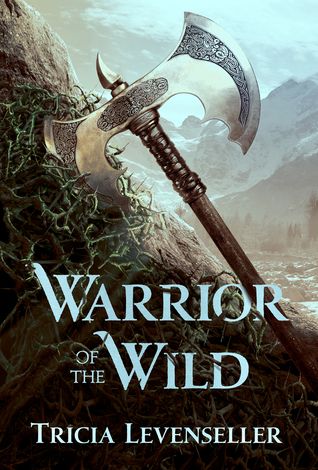 Warrior of the Wild by Tricia Levenseller
How do you kill a god?

As her father's chosen heir, eighteen-year-old Rasmira has trained her whole life to become a warrior and lead her village. But when her coming-of-age trial is sabotaged and she fails the test, her father banishes her to the monster-filled wilderness with an impossible quest: to win back her honour, she must kill the oppressive god who claims tribute from the villages each year or die trying.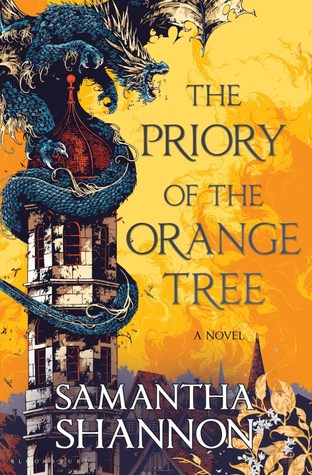 The Priory of the Orange Tree by Samantha Shannon
A world divided.
A queendom without an heir.
An ancient enemy awakens.

The House of Berethnet has ruled Inys for a thousand years. Still unwed, Queen Sabran the Ninth must conceive a daughter to protect her realm from destruction—but assassins are getting closer to her door.

Ead Duryan is an outsider at court. Though she has risen to the position of lady-in-waiting, she is loyal to a hidden society of mages. Ead keeps a watchful eye on Sabran, secretly protecting her with forbidden magic.

Across the dark sea, Tané has trained all her life to be a dragonrider, but is forced to make a choice that could see her life unravel.

Meanwhile, the divided East and West refuse to parley, and forces of chaos are rising from their sleep.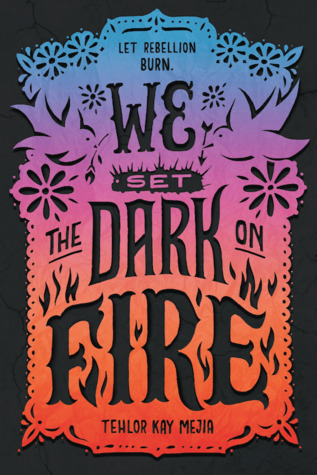 We Set the Dark on Fire (We Set the Dark on Fire, #1) by Tehlor Kay Mejia
At the Medio School for Girls, distinguished young women are trained for one of two roles in their polarized society. Depending on her specialization, a graduate will one day run a husband's household or raise his children, but both are promised a life of comfort and luxury, far from the frequent political uprisings of the lower class. Daniela Vargas is the school's top student, but her bright future depends upon no one discovering her darkest secret—that her pedigree is a lie. Her parents sacrificed everything to obtain forged identification papers so Dani could rise above her station. Now that her marriage to an important politico's son is fast approaching, she must keep the truth hidden or be sent back to the fringes of society, where famine and poverty rule supreme.

On her graduation night, Dani seems to be in the clear, despite the surprises that unfold. But nothing prepares her for all the difficult choices she must make, especially when she is asked to spy for a resistance group desperately fighting to bring equality to Medio. Will Dani cling to the privilege her parents fought to win for her, or to give up everything she's strived for in pursuit of a free Medio—and a chance at a forbidden love?
An Affair of Posions by Addie Thorley
After unwittingly helping her mother poison King Louis XIV, seventeen-year-old alchemist Mirabelle Monvoisin is forced to see her mother's Shadow Society in a horrifying new light: they're not heroes of the people, as they've always claimed to be, but murderers. Herself included. Mira tries to ease her guilt by brewing helpful curatives, but her hunger tonics and headache remedies cannot right past wrongs or save the dissenters her mother vows to purge.

Royal bastard Josse de Bourbon is more kitchen boy than fils de France. But when the Shadow Society assassinates the Sun King and half the royal court, he must become the prince he was never meant to be in order to save his injured sisters and the petulant Dauphin. Forced to hide in the derelict sewers beneath the city, any hope of reclaiming Paris seems impossible—until Josse's path collides with Mirabelle's, and he finds a surprising ally in his sworn enemy.

She's a deadly poisoner. He's a bastard prince. Together, they form a tenuous pact to unite the commoners and former nobility against the Shadow Society. But can a rebellion built on mistrust ever hope to succeed?
Last of Her Name by Jessica Khoury
Sixteen years ago, rebellion swept the galaxy known as the Belt of Jewels. Every member of the royal family was murdered–down to their youngest child, Princess Anya–and the Union government rose in its place. But Stacia doesn't think much about politics. She spends her days half-wild, rambling her father's vineyard with her closest friends, Clio and Pol.

That all changes the day a Union ship appears in town, carrying the leader of the Belt himself, the Direktor Eminent. The Direktor claims that Princess Anya is alive, and that Stacia's sleepy village is a den of empire loyalists, intent on hiding her. When Stacia is identified as the lost princess, her provincial home explodes into a nightmare.

Pol smuggles her away to a hidden escape ship in the chaos, leaving Clio in the hands of the Union. With everything she knows threading away into stars, Stacia sets her heart on a single mission. She will find and rescue Clio, even with the whole galaxy on her trail.
Rayne & Delilah's Midnite Matinee by Jeff Zentner
Every Friday night, best friends Delia and Josie become Rayne Ravenscroft and Delilah Darkwood, hosts of the campy creature feature show Midnite Matinee on the local cable station TV Six.

But with the end of senior year quickly approaching, the girls face tough decisions about their futures. Josie has been dreading graduation, as she tries to decide whether to leave for a big university and chase her dream career in mainstream TV. And Lawson, one of the show's guest performers, a talented MMA fighter with weaknesses for pancakes, fantasy novels, and Josie, is making her tough decision even harder.

Scary movies are the last connection Delia has to her dad, who abandoned the family years ago. If Midnite Matinee becomes a hit, maybe he'll see it and want to be a part of her life again. And maybe Josie will stay with the show instead of leaving her behind, too.

As the tug-of-war between growing up and growing apart tests the bonds of their friendship, Josie and Delia start to realize that an uncertain future can be both monstrous…and momentous.
Pretend She's Here by Luanna Rice
Emily Lonergan's best friend died last year.

And Emily hasn't stopped grieving. Lizzie Porter was lively, loud, and fun — Emily's better half. Emily can't accept that she's gone.

When Lizzie's parents and her sister come back to town to visit, Emily's heartened to see them. The Porters understand her pain. They miss Lizzie desperately, too.

Desperately enough to do something crazy.

Something unthinkable.

Suddenly, Emily's life is hurtling toward a very dark place — and she's not sure she'll ever be able to return to what she once knew was real.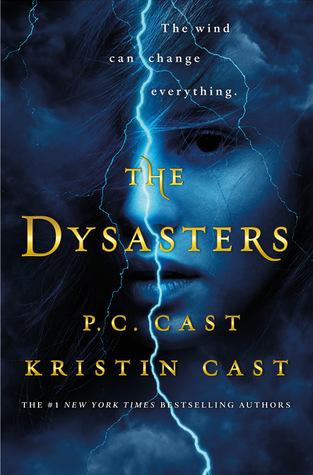 The Dysasters by P.C. Cast and Kristin Cast
Foster Stewart knows she's different. Her life has never been "normal." Talking to plants and controlling cloud formations aren't things most seventeen year olds are into. Tate "Nighthawk" Taylor is perfect. Star quarterback and all around dreamy boy next door he never thought about his "extra" abilities. What quarterback wouldn't want night vision? That's not weird, right? It's cool!

But on the night of their first meeting a deadly tornado brings them together and awakens their true abilities – the power to control the element air. Unbeknown to Tate and Foster, they are the first in a group of teens that were genetically manipulated before birth to bond with the elements. Which truly sucks for Foster, as she has to face the fact that Dr. Rick Stewart, her beloved scientist father, betrayed her and now wants to use her and the others for his own nefarious world domination plot.

Foster and Tate must stop Dr. Stewart and his minions before he destroys their lives and the world.
Sorry Not Sorry by Jaime Reed
Janelle and Alyssa used to be BFFs — but not anymore. Alyssa became leader of the shallowest girls in school while Janelle got involved in activism with new, true friends.

But, suddenly, Alyssa's diabetes becomes the talk of the school. It's turned life-threatening; without a kidney transplant, her chances are not good. Despite reservations, Janelle gets tested and finds that she's a rare, perfect match with Alyssa for a transplant. But organ donations aren't very common in her community, and she starts to feel pushback. When feuds and accusations push the girls further apart, Janelle doesn't know what to do. Will the match bring the girls back together, or drive them apart for good?

With humor and heart, and a fresh, unforgettable voice, acclaimed author Jaime Reed explores the power and complexity of lifelong friendships — and the sacrifices we make along the way.
The Beauty of the Moment by Tanaz Bhathena
Susan is the new girl—she's sharp and driven, and strives to meet her parents' expectations of excellence. Malcolm is the bad boy—he started raising hell at age fifteen, after his mom died of cancer, and has had a reputation ever since.

Susan's parents are on the verge of divorce. Malcolm's dad is a known adulterer.

Susan hasn't told anyone, but she wants to be an artist. Malcolm doesn't know what he wants—until he meets her.

Love is messy and families are messier, but in spite of their burdens, Susan and Malcolm fall for each other. The ways they drift apart and come back together are testaments to family, culture, and being true to who you are.
That was a longer list than in January. That was tiring but I hope you find some new anticipated releases.
---
Any books caught your eye?