Author: Margaret Rogerson // Published: June 4, 2019

★★★★★
All sorcerers are evil. Elisabeth has known that as long as she has known anything. Raised as a foundling in one of Austermeer's Great Libraries, Elisabeth has grown up among the tools of sorcery—magical grimoires that whisper on shelves and rattle beneath iron chains. If provoked, they transform into grotesque monsters of ink and leather. She hopes to become a warden, charged with protecting the kingdom from their power.
Then an act of sabotage releases the library's most dangerous grimoire. Elisabeth's desperate intervention implicates her in the crime, and she is torn from her home to face justice in the capital. With no one to turn to but her sworn enemy, the sorcerer Nathaniel Thorn, and his mysterious demonic servant, she finds herself entangled in a centuries-old conspiracy. Not only could the Great Libraries go up in flames, but the world along with them.
As her alliance with Nathaniel grows stronger, Elisabeth starts to question everything she's been taught—about sorcerers, about the libraries she loves, even about herself. For Elisabeth has a power she has never guessed, and a future she could never have imagined.
Thank you Margaret K. McElderry Books for the free (gifted) review copy in exchange for an honest review!
And I'm finally getting around to writing this review. Sorcery of Thorns has been at the top of my list when it comes to 2019 releases. I still can't explain how happy I am to have been given the chance to read and review this book. So, without further delays let's get to the review.
Sorcery of Thorns was so well written. I fell in love with the writing style and the way everything was explained os flawlessly. The way the first chapter started had me hooked immediately. I'll admit I haven't been able to get my hands on a copy of An Enchantment of Ravens yet, but if this is the way Margaret Rogerson writes I guess I'm going to have to find a way to read it asap! The world building, characters and descriptions were AMAZING. It felt magical from the first page all the way to the last. Some might think it starts off a bit slow but I loved the pacing. I loved that everything happened at the right time and that nothing was rushed. We got to move through the world as steady as possible.

Elisabeth was such a wonderful character to get to know and officially one of my favorites. I loved watching her grow throughout the book, and her relationship with the other characters. She went through so many hardships and some had me siting at the edge of my seat. Nathaniel Thorn, the sorcerer was another reason to fall in love with this book, along with Silas, his demonic servant. I got so attached to these characters. Nathaniel I fell in love with immediately. His witty remarks and protectiveness, and can't forget to mention the tragic back story. Even though we often see this in books I really enjoyed the way it was introduced. I don't want to give away too much but it was a lot different from most stories and quite refreshing.

I suppose at the mention of a demonic servant you wouldn't really think you'd get attached but, think again! Silas has got to be one of my favorite things about this. I loved getting to analyze his relationship with Nathaniel. And even with Elisabeth. I kept making excuses for him at times, and I just overall loved his character.

Another thing that I appreciated was the romance. It was a slow burn romance but I personally love them that way. I was waiting for it to happen but so much was going on that I often forgot about it for a while. The story was built perfectly and the romance was added at the very right moments. The libraries were the definition of magical and I fell in love in so many ways. The ending of the book had me sobbing and it's been a while since a book has made me feel so much.
So in the end what I've been trying to get to is please pre-order the book!!
ABOUT THE AUTHOR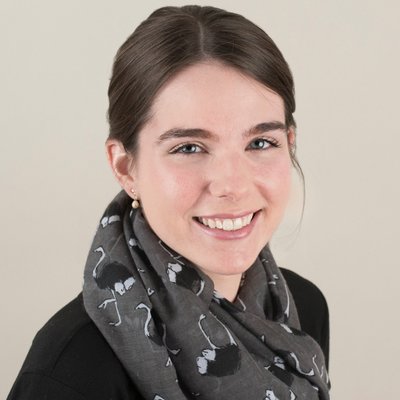 Margaret writes fantasy for young adult readers. She lives near Cincinnati, Ohio, and when she's not reading or writing she enjoys drawing, watching documentaries, making pudding, gaming, and exploring the outdoors in search of toads and mushrooms.

---
Pin this!
---
Have I tempted you to read Sorcery of Thorns?