Avengers: Endgame comes out this month!
It makes me sad to see that our journey with these characters is coming to an end, but I'm also really excited? does that make sense? anyways, I decided to be a bit extra this month and created the Avengers readathon!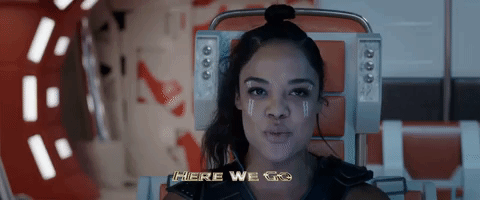 Details:
There are 18 different S.H.I.E.L.D assignment. Each designed after an Avengers character.

Each challenge has different prompts.

Readathon starts April 14 to May 31

You can choose to do any of the challenges (maximum 2).

All books are included (audiobooks, ebooks, fanfiction, graphic novels, comics, etc)

Post your TBR using the hashtag #Avengersreadathon19 (on twitter, blogs, instagram)
S.H.I.E.L.D Ass

ignments:
Iron-Man (9 prompts)

Captain Marvel (9 prompts)

Captain America (7 prompts)

Guardians of the Galaxy (7 prompts)

Black Widow (6 prompts)

Black Panther (6 prompts)

Scarlet Witch (6 prompts)

Spider-Man (6 prompts)

Shuri (6 prompts)

Winter Soldier (6 prompts)

Thor (5 prompts)

Doctor Strange (5 prompts)

Loki (5 prompts)

Valkyrie (5 prompts)

Ant-Man (4 prompts)

Hulk (4 prompts)

Okoye (3 prompts)

Hawkeye (3 prompts)
Each assignment is different but you might find some prompts that are shared between two or more characters. You can choose a maximum of two challenges. If you finish the first one and want to start the next then it's up to you.
Want to join? here's the document with the challenges! 
Just mention which challenge you'll be joining and your chosen TBR! Remember to use the tag #Avengersreadathon19 and link back to this post! ---
Interested in joining? Who's your favorite Avenger?