Do you ever make a list of books for the year that you just have to get to? I've made a list this year! I'm hoping this will keep my accountable and remind me to get to these. Some are backlist titles and others are new releases. Some of these I've put off reading for way too long and hopefully 2020 will be the year I pick them up. Continue reading for a look at my must read titles!
20 books in 2020
1. Queen of Air and Darkness by Cassandra Clare
This book. This. Book. Has been on my tbr for two years. Two whole years my friends. I picked this up last year and never finished it. Frankly, I had a lot of things going on and so I put it aside for waaaaay too long. But I finally picked it up again the start of this year and I managed to finish it last month! This book has my heart and I will forever cherish this authors characters and everything she writes.
Update: Done ✓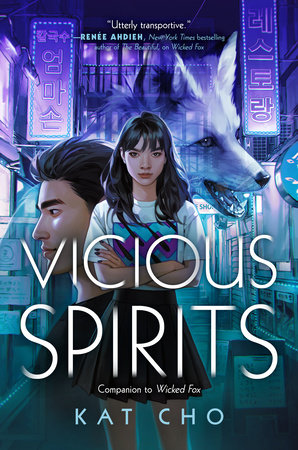 2. Vicious Spirits by Kat Cho
Wicked Fox was one of my most anticipated last year and I just need to read Vicious this year! The atmosphere was amazing and the mythology was just perfect. I have a feeling I'm going to enjoy Vicious Spirits much more than the first book.
3. House of Earth and Blood by Sarah J. Maas
I'm sort of obsessed with everything that Sarah J. Maas writes. When I heard about this book I got super excited. I even went to read the excerpt on Netgalley. She always manages to write such complex and captivating stories and I'm really hoping that this one will be the same.
Update: Done ✓
4. Crooked Kingdom by Leigh Bardugo
I read Six of Crows ages ago and never got around to Crooked Kingdom. Even though it has been on my shelf this entire time. I love the characters to bits but I'm also really worried I won't love this one or that it won't live up to my expectations. I enjoyed Six of Crows but not as much as I thought I would so it's obvious I'm a little hesitant about the sequel. I have sold my soul to Leigh Bardugo anyways so I'll have to get to this one soon.
5. Shadow and Bone by Leigh Bardugo
This series has been on my TBR for only God knows how long. Just like with Six of Crows that hype scared me. I'm not usually disappointed with hyped books but there definitely have been moments and I'm hoping that this one will become a favorite.
Update: Done ✓
6. Chain of Gold by Cassandra Clare
Am I obsessed with Cassandra Clare's books? yes I am. Will I read everything she writes? Yes I will. Chain of Gold is going back to some of my favorite characters from The Infernal Devices I can not be more excited than this! I've read some reviews so far and most are positive. I have a strong feeling I'm going to love this one.
Update: Done ✓
7. The Silvered Serpents by Roshani Chokshi
The Gilded Wolves was a phenomenal book. The diverse characters, plot twists, and intriguing story line. Everything had me hooked from the first page and I know book two will cause just as much pain as the first one.
Update: Done ✓
Thank you Wednesday Books for the gifted review copy!
8. Little Women by Louisa May Alcott
As you all probably know by now, I have a difficulty with classics. I don't know why they intimidate me so much but it's a fact. I've made a promise to myself to read some (without specifying a number) and this book is one of the main ones on my list.
9. Muse of Nightmares by Laini Taylor
Strange the Dreamer is one of my favorite books of all time. I went into it with no expectations but closed the book having fallen completely in love with the story. Muse of Nightmares is the sequel and the chunky book I plan to get through this year before I put it off for another few.
10. It's Not About the Burqa by Mariam Khan
Okay, I'm not one to read nonfiction and the ones I have read can literally be counted. I am however really interested in this one. Here's a book that combines multiple essays written by multiple women about the hijab, islam, feminism and other topics. Definitely one I'm planning on reading.
Thank you Picador for the gifted review copy!
11. Where Dreams Descend by Janella Angeles
Are you seeing this luscious book? I for one can't stop staring at it. Gorgeous covers usually have that effect on people. I did read the synopsis though and that's why I've added it to my 20 in 2020 list. I have a feeling (and I hope I'm right) that this will be one of my favorite books of the year. I know it's a bit too early to judge but I suppose we'll see.
Thank you Wednesday Books for the gifted review copy!
12. The Kingdom of Back by Marie Lu
A Mozart retelling is the most unique story I've ever heard of. We usually hear about fairytale retellings and I'm so excited to start this one! This will be my very first Marie Lu book. I haven't read her other series but I suppose you've got to start somewhere right?
Update: Done ✓
Thank you Penguin International for sending me a gifted copy!
13. The Queen's Assassin by Melissa De La Cruz
I fell in love with the synopsis for this book! I'm so intrigued to see how this book plays out. I started reading it recently but I haven't gotten far just yet. Guess we'll see how this goes.
Thank you Penguin International for sending me a gifted copy!
14. The Invisible Life of Addie LaRue by V.E. Schwab
I'm so thankful I got to read this one early! Ah it was so different than what I expected but it's officially one of my favorite books ever. V.E. Schwab never fails to amaze me and this was no exception. I honestly don't have enough words to describe this book.
Update: Done ✓
Thank you Tor Books for sending me a gifted copy!
15. Imagine Me by Tahereh Mafi
This is the last book in the series. I honestly don't know how I feel. I'm so hoping I love this one! the first 3 books have always been my favorites and I want this to end on a good note.
16. The City of Brass by S.A. Chakraborty
A must read! If I don't read this book this year I don't know what I'll do. I've only heard the most amazing things about this series and I have a very strong feeling I'm going to love it.
17. The Damned by Renee Ahdieh
Okay, The Beautiful wasn't one of my favorites. I wanted so bad to love it but my expectations were very different. But I do have hope for the next book. I'm actually super excited for it! In book one the tone was set and we had our introductions but I have a feeling that book two is going to be wild.
18. The Ballad of Songbirds and Snakes by Suzanne Collins
Despite my initial shock about who this book was going to be about I am excited! The Hunger Games was the love of my life when I was a teenager (might even read it again soon). To see another book by the same author is definitely going to be a treat. No one likes President Snow, but let's hope this will be interesting.
19. The Secret History by Donna Tartt
This book has been recommended to everyone (including me) on every platform I've been on. I realized that I love dark academia books so this is the highest on my list right now.
20. Blood & Honey by Shelby Mahurin
Serpent & Dove was one of my favorite books last year! I went into it expecting nothing in particular but fell in love with it so fast. I knew this book had to make it onto this list. I'm really hoping I love this one as much as the first one.
Thank you Harper Collins for sending me a gifted copy!
---
What books do you have to read in 2020?