Author: P. Djèlí Clark// Published: October 13, 2020
Nebula, Locus, and Alex Award-winner P. Djèlí Clark returns with Ring Shout, a dark fantasy historical novella that gives a supernatural twist to the Ku Klux Klan's reign of terror.

D. W. Griffith is a sorcerer, and The Birth of a Nation is a spell that drew upon the darkest thoughts and wishes from the heart of America. Now, rising in power and prominence, the Klan has a plot to unleash Hell on Earth.

Luckily, Maryse Boudreaux has a magic sword and a head full of tales. When she's not running bootleg whiskey through Prohibition Georgia, she's fighting monsters she calls "Ku Kluxes." She's damn good at it, too. But to confront this ongoing evil, she must journey between worlds to face nightmares made flesh–and her own demons. Together with a foul-mouthed sharpshooter and a Harlem Hellfighter, Maryse sets out to save a world from the hate that would consume it.
---
Thank you Tor.com for the gifted review copy!
Okay, this was my first book by P. Djèlí Clark and gosh was this something! This novella was fast paced and it captures your attention from the very beginning. The book discussed racism and injustice combines with magical elements and a paranormal twist. I loved reading from Maryse's point of view and I loved her friends as well. Such strong characters with a whole lot of humor. This was equal parts fascinating and horrifying and for such a little book it really can blow your mind. It's so hard to forget about this book, and although this review is very mini I really hope you'll be picking this up!
---
About the Author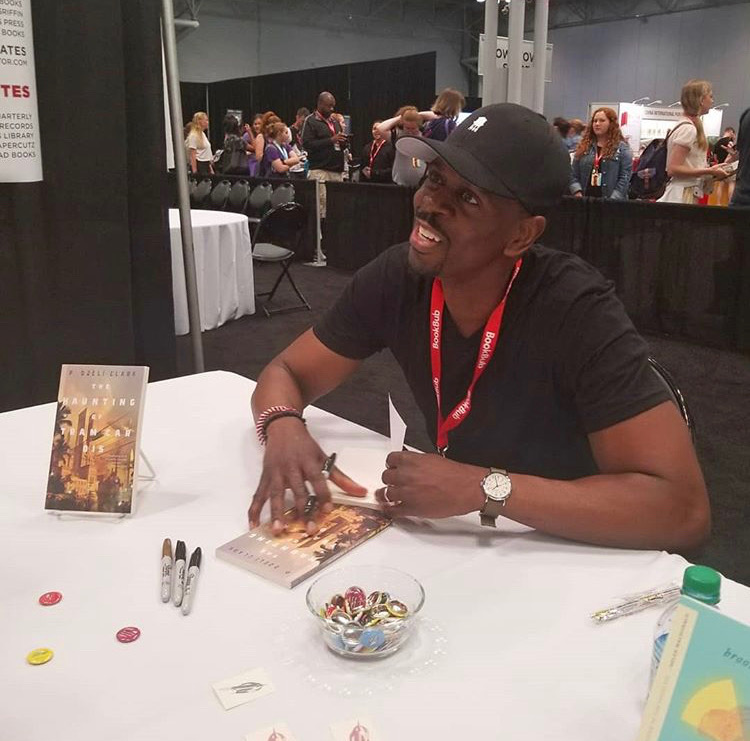 P. Djèlí Clark likes creating fantastic, dangerous, and exciting worlds. Usually with heroines & heroes. Almost always with magic & monsters. His short fiction has appeared in Daily Science Fiction, Heroic Fantasy Quarterly, Lightspeed, Tor.com and in print anthologies including Griots, Steamfunk, Myriad Lands and Hidden Youth.
---
Will you be reading Ring Shout?