Author: Jessica Townsend // Published: October 12, 2017
★★★★★
Morrigan Crow is cursed. Having been born on Eventide, the unluckiest day for any child to be born, she's blamed for all local misfortunes, from hailstorms to heart attacks–and, worst of all, the curse means that Morrigan is doomed to die at midnight on her eleventh birthday.
But as Morrigan awaits her fate, a strange and remarkable man named Jupiter North appears. Chased by black-smoke hounds and shadowy hunters on horseback, he whisks her away into the safety of a secret, magical city called Nevermoor.
It's then that Morrigan discovers Jupiter has chosen her to contend for a place in the city's most prestigious organization: the Wundrous Society. In order to join, she must compete in four difficult and dangerous trials against hundreds of other children, each boasting an extraordinary talent that sets them apart–an extraordinary talent that Morrigan insists she does not have. To stay in the safety of Nevermoor for good, Morrigan will need to find a way to pass the tests–or she'll have to leave the city to confront her deadly fate.
---
I think it's obvious by now that I absolutely love middle-grade books. There's just this extra amount of escapism in MG. This book has been on my radar for quite some time. I honestly don't know why it took me this long to read it. Although I wish I had read it sooner, I'm also a firm believer that certain books come into our lives at the right moment, and this one was right on time.
Where to even begin? While reading the first chapter I was instantly in love. I just knew this was going to be a new favourite middle-grade series. There was just so much to love here! The story was absolutely whimsical. Think of everything that couldn't be possible made possible and there you have it, Nevermoor. From jumping off railings with an umbrella (Mary Poppins vibes), a giant talking cat, a very magical and wonderful hotel with changing rooms, children with unique and amazing talents, and much much more. This book spoke to the little kid in me and I wish this book had been around when I was younger.
What I loved just as much as all that was the characters. Morrigan is such a unique kid who comes from a home that doesn't exactly want her, but who finds herself with a new family and with people who love her. This made me so emotional (as I tend to be when reading MG) and it felt like someone was squeezing my heart the entire time. In a good way though! I loved Jupiter and I loved him even more for making Morrigan's dream of a loving home possible. He had such a personality, and it made him extremely lovable. I loved Fenestra our Magnificat along with Molly, Jack, Hawthrone, Kedgeree, Frank, Chanda Kali, and all the rest. The book focused so much on found family and I don't think it's possible to go wrong there. The story was super fun too! I loved the trials and I love how much imagination there is here. You'll laugh, tear up a little bit, and feel all the emotions. I 100% guarantee that.
The writing was perfect. It kept me immersed, the world had me so deep in its thrall and I spent hours reading this without feeling the need to stop. You've got magic and a little mystery and there's always something new with each chapter. There are so many little lessons and important messages in this story too. So many quotes that touched my heart. I didn't even realise how close I was to finishing this until I reached the last chapter. I was sad to end the book but glad that I had experienced it. The best part is that I've got another two books to read!
You seriously can't go wrong with this book. If you need that extra push to start this, here you go. If you're looking for something to lose yourself in, this book is waiting. If you just want to have the best time ever with a nice cup of hot cocoa, this book is perfect for you. You can bet that I'll be starting the second book tonight.
---
About the Author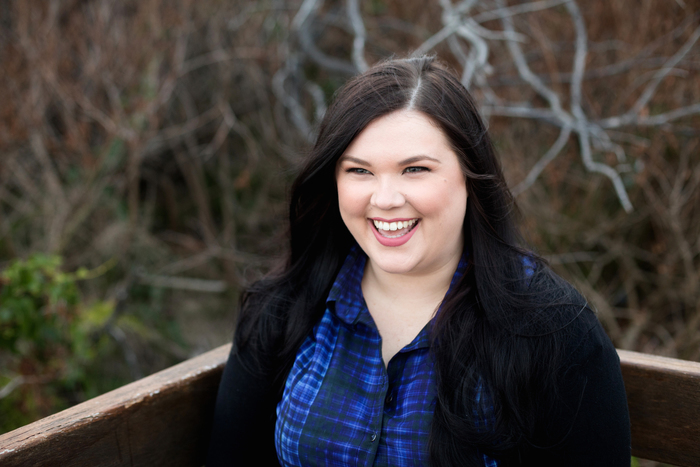 Jessica Townsend is an Australian author known for the children's fantasy novel series, The Nevermoor series.
---
Have you read The Trials of Morrigan Crow?