Author: Ally Malinenko // Published: August 10, 2021
★★★★
Perfect for fans of Small Spaces and Nightbooks, Ally Malinenko's middle-grade debut is an empowering and triumphant ghost story—with spooky twists sure to give readers a few good goosebumps!

Zee Puckett loves ghost stories. She just never expected to be living one.

It all starts with a dark and stormy night. When the skies clear, everything is different. People are missing. There's a creepy new principal who seems to know everyone's darkest dreams. And Zee is seeing frightening things: large, scary dogs that talk and maybe even . . . a ghost.

When she tells her classmates, only her best friend, Elijah, believes her. Worse, mean girl Nellie gives Zee a cruel nickname: Ghost Girl.

But whatever the storm washed up isn't going away. Everyone's most selfish wishes start coming true in creepy ways.

To fight for what's right, Zee will have to embrace what makes her different and what makes her Ghost Girl. And all three of them—Zee, Elijah, and Nellie—will have to work together if they want to give their ghost story a happy ending.
---
I want to start by saying thank you to Katherine Tegan Books and SparkPoint Studio for sending me a gifted review copy!
How fun was this? Honestly the moment I read the synopsis I knew I would have the best time reading this. If there's anything I love more than middle grade books it's spooky middle grade books. This story was such a delight to follow. It had so many creepy moments and situations, which made me enjoy this even more. Very fast paced and you go through the story in a flash. I loved that this book dealt with some important topics and that it was made perfectly for a younger audience. I don't think I've read many MG books that have dealt with similar things so that was genuinely a surprise.
I adored our little main characters! Zee was a delight to follow. I loved her personality and how she didn't back down from anything. She had a fire to her that was refreshing to see. Each of the characters had their own difficulties and issues to get through and I loved that the author didn't shy away from sharing that. The story itself was really fun to read about. You have some paranormal things going on with a tiny bit of mystery mixed in. I loved the way it all played out and that it had some genuinely creepy moments. The writing was great and everything flowed together so perfectly. A really smart story with some important messages and one I definitely recommend you give a read.
---
About the Author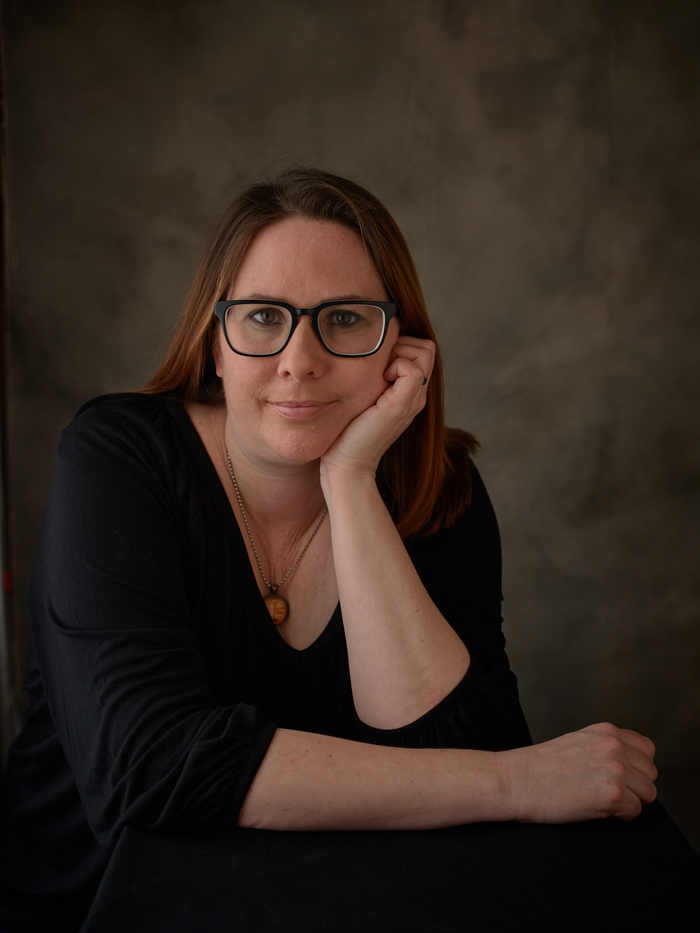 ---
Will you be adding Ghost Girl to your TBR?